30 Rock: Season 1
(2006 - 2007)
You might also like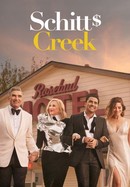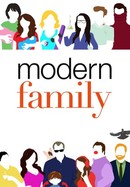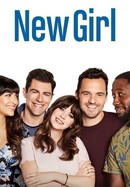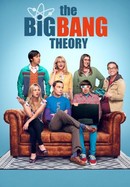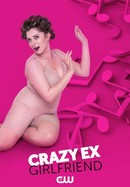 Rate And Review
Audience Reviews for 30 Rock: Season 1
Takes a bit to find its footing but amazing

My go-to show! Goofy. Irreverent. Really good casting. Lots of fun.

I saw a few late season episodes that I found hilarious, and I had waited years to watch the show from the start. Boy, was I disappointed. Half-way into season 1 I have laughed at exactly one episode, which was truly hilarious, but the rest of the episodes are so unfunny I am starting to hate the show to its core. Maybe my expectations were too high having just binged The Office for the first time - hands down my favourite sitcom of all time. I can't figure out why I don't find this show funny at all, I am watching episode after episode hoping for it to elicit a laugh but it rarely does. Alex Baldwin is great and whenever he is on screen I at least feel amused by the show. But he is not enough to carry an entire show.

This show is one of my favourites, season one is great.

Years later and I still come back for more. This show is so hilarious. One note - the green screen is so terrible it kills me. Other than that - PERFECT show.

I don't understand why it's so popular. I got through 1.5 episodes. Tried hard. That Kenneth character is soul-crushingly bad. I can practically taste his phony acting.

Without good characters or jokes, I can't tell if 30 Rock wasn't funny to begin with or if it just hasn't stood the test of time. However I've heard it gets better in later seasons and that's really the only reason I'm sticking around.

A solid start to one of the funniest comedies of the 20th century.

30 Rock is incredibly witty with some of the funniest characters ever assembled. Tina Fey- the writer and main star has based the show on her experiences in Saturday Night Live and many of the crew have been assembled from the famed sketch show. Alec Baldwin is the scene stealer as the new network executive and even the normally unwatchable Tracy Morgan somehow finds his slot here. This is a must watch satire from the incredibly talented Tina Fey. (A genius show).

This show did so many things. It was a strong comedy featuring a female lead. It revived Tracy Morgan and Alec Baldwin's careers. But all of that is subservient to one thing: it's wicked funny. Based on Tina Fey's real-life experiences as SNL's head writer, the show follows the daily lives of the production staff of a late-night sketch comedy show. The characters created to fill this world are excellent, from the overworked, nerdy head writer, to the slick network executive, to the off-the-handle lapsed movie star. There isn't a bad pairing in the cast, and the ancillary side characters are suprisingly fleshed out, even in this first season. The performers are great for their roles. Fey plays head writer Liz Lemon with equal parts nerdiness and bossy Princess Leia. Jane Krakowski gives my favourite performances in this first season, showing nuance in her character. Tracy Morgan really plays up his character's stream-of-consciousness process. Scott Adsit is almost always the straight man, but pulls it off. Judah Friedlander has some excellent hats. Jack McBrayer is still growing in his role, but plays off others well. Finally, Alec Baldwin is a tour de force of comedic commitment. Some favourite episdoes include Jack-Tor (where Alec Baldwin does such a good job acting as a terrible actor), The Rural Juror (for its great nonsensical rhyming), and Fireworks (for the sheer number of hilarious scenes, as well as terrific guest stars Chris Parnell and Will Arnett). Seriously, though, everything is great. Tina Fey has put together a show that thrives on sharp writing, great characters, and superb episode ideas. The show is very quotable, and still a ton of fun to watch a decade later.