A Discovery of Witches: Season 1
(2018)
You might also like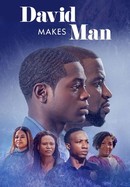 Rate And Review
A Discovery of Witches: Season 1 Videos
A Discovery of Witches: Season 1 Photos
News & Interviews for A Discovery of Witches: Season 1
Audience Reviews for A Discovery of Witches: Season 1
I'm just hoping season 3 is not the last. There is so much more to explore and more adventures to live. I'd be sad to see it go. I really enjoyed A discovery of Witches and hope we get more of that excellent show.

The main character's naivete wears thin. Choosing not to engage with your culture is one thing but being completely oblivious is another. It makes her seem vapid. The writing is annoying. This is as bad as twilight.

A Discovery of witches was so close to landing on Great but fell slightly short. However I have high hopes for season 2... *Warning, Slight Spoilers* This show feels like a mix of Harry Potter, Game of throwns, and Outlander! The three man paranormal speciaes in the show are Witches, Vampires, and Deamons. However the way deamon's are an allagory for tortured geniussis and mental ilness leave something lacking! The Dark Academia Aestetic is cool but needs to be turned up a notch and the same with the special effects on some of Diana's Witch powers which I hope will look cooler next season! Trevor Eve is at his villinous best as the big bad, a vampire named Gerbert D'Aurillac who "rumor has it, has kept a witch in his thrall for centuries!" However I just wish he haden't lost so much weight, I personally thought he looked way-sexier when he had a little meat on his bones! GOT fan's will also recognise Owen Teale who Played Ser Alliser Throne as The Warlock Peter Knox and Diana Bishop's main adversary on the witches councile! Doctor who fan's will aprciate the fact that one of Diana's aunt's is played by Alex Kingson aka River Song! Who it seems has exchanged the sonic screwdriver the doctor gave her, for a book of spells! I also love that she lives on a farm in upstate NY, It would be nice if the show actually filmed there, but I wont hold it against them! It takes awaile for time travle to enter into the show, and it leave Mathew and Dianah on a clif hanger! Which gives me high hopes for season 2 I definately reccomend this to anyone who loves dark supernatural dramas and showes about magic and time travel! 4 out of 5

Predictable, full of tropes and utterly stupid. It's sad not even metascores like rotten tomatoes can be trusted anymore. God, this was awful. Good camera work and location spotting but the script must have been written by a 10yo.

Well Written and couldn't wait til next episode. I wish I could see season 2 on DIsh but everything went to streaming.

Totally in love with it!!

If you are into fantasy this is a must. I love both seasons and had to buy the last book to get to know how it finishes:-)

I thoroughly enjoyed the books, but I am not impressed with the tv show. I understand that some things are gained and lost in adaptation, but they have lost way too much this time. They spent so much time fleshing out the minor characters that they barely developed the major characters. Especially Matthew and Diana. I had no idea that there were any feelings between the two until they came out of nowhere near the end of the first season. And casting...Baldwin looked nothing like a fierce warrior who moved into finance, in fact he and Hamish were almost twins. And Ysabeau? She looked more like an English matron than a French model. And what the heck was she doing to that animal? Did the guy who wrote the screenplay even look at the book? Any way, I hope they try again in a few years and do a better job.

I'd read the book before watching. The series nicely captures the soul of the book though part of me hope to see some more scenes like the yoga one

Enjoyed parts of this show, it build an interesting world and had a good plot.In the next season, hopefully the characters will show off their powers more. Also the romance between the main characters does get a bit tiresome at times.