A Million Little Things: Season 1
(2018 - 2019)
You might also like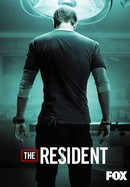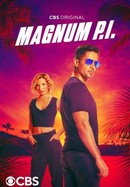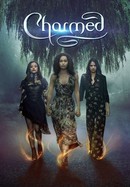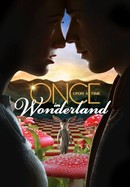 Once Upon a Time in Wonderland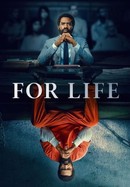 Rate And Review
A Million Little Things: Season 1 Photos
News & Interviews for A Million Little Things: Season 1
Audience Reviews for A Million Little Things: Season 1
I ran across this series on one of the streaming services. Sounded interesting to me so I started watching. I ended up binge watching it today , season 1 done. Every episode leaves me wanting more!

I started out really liking the show, and then it progressed to a steady downward slope. I can't imagine, in real life, any of my friends abruptly leaving their jobs to help me find my dog. Nor could I listen to anyone pause every third spoken word as Katherine does. It's basically an eye roller, if you manage to get past the first season.

The more I watch this, the harder it is to watch. Every conversation is a MAJOR conversation, and usually all friends are involved. Most scenes are very noisy with conversation about a whole lot of nothing! No one is ever happy. My BF and I think the writers must be millennials, who have not lived enough life to know how to handle life. There doesn't have to be a 'million' little things". Don't sweat the small stuff!!! They'd be much happier, than trying to work out everything. Not everything that comes their way is that important!!! More time is spent talking about, in depth, "who cares" stuff! I could go on a lot longer, but you get the idea.

This show is so bad, I can't believe it got renewed again. Like seriously how much bad stuff can keep happening to these characters and how much do they need to cry and mope around. It is trying to be depressing but really it is just irritating and obnoxious. I can't stand any of the characters.

All hope for what would otherwise be an interesting premise is dashed by characters who don't act or speak in a believable or logical way. "You cheated on my husband? Hey, no problem, we should arrange a play date for our kids! I'll be right over for the pizza party! Oh, what's that? You ruined my friend's marriage? Let's get together and play a hockey game!" It's that bad.

Excellent series - loving every minute of it!!

The only thing "deep" about this show is the outright written-by-committee, melodramatic manipulation forced on the audience in a sad attempt to mimic "This is Us." Got through 3 episodes before throwing in the towel and deleting it from my DVR.

I've watched this series from the beginning. You do get to know the characters pretty good, though not all are predictable. Binge worthy!

I absolutely love this show. Incredible cast and very well written. Binge-worthy and every episode leaves you wanting more. It is just the right mix and amount of emotion. I hope this show goes well...

I absolutely love this show!! What a unique center to base the show off of, showing how the people closest to us can come together in a new and stronger, yet different way, as a result of a tragedy, in the midst of sorrow. I really like the way they portray what good friendships are in real life, everything that's happening in the show, are things that are completely realistic and could really happen in someone's life. Well done, great plot, and excellent acting!