American Gods: Season 2
(2019)
You might also like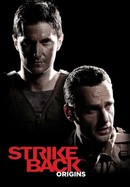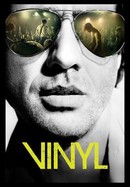 Rate And Review
American Gods: Season 2 Videos
American Gods: Season 2 Photos
News & Interviews for American Gods: Season 2
Audience Reviews for American Gods: Season 2
Don't waste your time, especially if you were 50/50 on the first season. Non-sensical story, the gross-out maggot factor is higher (and pointless), the new gods they introduce are just filler and only brought in because they lost Gillian Anderson and the original show runners and it feels like they are trying to prove themselves whilst demonstrating that they haven't got any new ideas. I couldn't make it beyond episode 2 - I felt my willpower to watch draining away. Frankly, after Good Omens (which I read but only managed 1 episode of) and this, I'm not encouraged to read the book, and am feeling that Neil Gaiman is a rather overrated story teller.

Quality has dropped from season one, as most series do, and some of the artistic and story choices loss impact. The performances from McShane and Whittle remain strong, but Pablo Schreibers Mad Sweeney remains the stand out on screen.

Season 2 first half was decent but the second half was like a burlesque musical lol. I had to fast forward many parts because it was just so boring.

I know people were down on Season 2 and Gillian Anderson's leaving was heartbreaking, but I gotta say, I loved the Laura Moon and Mad Sweeny story line.

This show went downhill FAST. The second season is not put together nearly as well as the first season. I won't even bother with Season 3.

Doesn't even feel like the same tv show. 1st season = MOST OG FRESH GOOD SHOW 2st= STRAIGHT UP GARBAGE WITH SO MANY PLOT HOLES If your gonna watch it watch season 1 only.

It was just bland and boring. No fire, no tension just plain boring. Wish they'd bring back Orlando's Anansi

The show have an innocent way to conceive his story, the critic to the new modern religions is grotesque in is formalization but you know what: it works. This Amazon products performs showing how gods are moved with others concepts than humans and the modern ones are as disturbing as it needs to be really mind-blowing (special mention to Gillian Anderson). In American Gods, what happen is everything, except the story. Every move, every sentence can send you to an amazing history where at the end, you are amazed by his beauty and how pointless it was. This show performs in his visuals, mixing with genius image with feelings, terrestrial with magical... but at the expense of the main story, too focused on its own beauty.