Battlestar Galactica
(2008 - 2009)
What to know
Critics Consensus
Battlestar Galactica's final season proves a satisfying conclusion to TV's best science fiction offering. Read critic reviews
Where to watch
Buy
Subscription
Buy
Buy
You might also like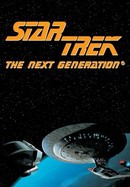 Star Trek: The Next Generation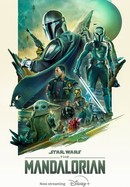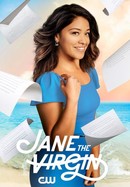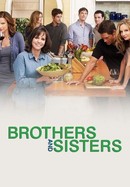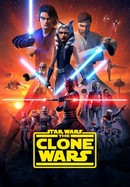 Star Wars: The Clone Wars
Rate And Review
Battlestar Galactica: Season 4 Photos
Tv Season Info
Genres:

Sci fi, Fantasy, Action

Network:

SYFY

Premiere Date:

Apr 4, 2008
News & Interviews for Battlestar Galactica
Audience Reviews for Battlestar Galactica: Season 4
BSG is an odyssey of odysseys. A space epic that has inspired shows like "The Expanse" and "For All Mankind", from the classic age of pre-OTT television when things were a bit more analog and hands on. Fair warning – if you decide to dive into this rabbit hole, you will probably end up watching the mini-series that kick-started the series eventually, a bunch of movies and mini-sodes that act as bridges through this elaborate tale of space, science, spirituality, mythology and politics even. But it is so worth it. Inspired from the original "Battlestar Galactica" from the late '70s, but not completely a remake, BSG is great combination of creative writing, inspired cinematography, passionate direction and above everything else, moving performances by an entire ensemble. The seed of the story is not unexplored territory, where one's own creation turns on them for independence, retribution and many other reasons. But the way it is scripted and executed is deep and thus, absorbs you into a world of its own – or if I may call it, a universe. The story begins at a point in time and space which is unfamiliar and thus lets the watcher construct their own world around the premise. It all revolves around man and Cylon – an artificial intelligence man created to serve him, but has now decided to take control by itself. As an old armistice between the two is broken and war is unleashed, a lone battleship escapes along with some civilian survivors under a forged, frictional alliance between the military commander and the lone surviving political leader. Their objective – to seek out a mythical refuge called "Earth". The series first aired in 2003 and spanned over 6 years – 4 seasons, 74 episodes, at least 3 TV movies including all of the main and side stories, and evolves with every season and year though the core spirit of the series remains the same. The cast is led by Edward James Olmos and Mary McDonnell, and a large and talented ensemble including Katee Sackhoff, Tricia Helfer, Grace Park, James Callis, Jamie Bamber and so many more. And of course, the ageless and omnipresent Lucy Lawless. Some of these talents have stayed in the spotlight, some of them haven't. The special effects, green screen and post production work may not be as advanced as some of the present day content, but it really constructs the fictional world perfectly. If given the chance, do watch the "behind the scenes" videos, Vlogs and the edited scenes from the DVD editions, as they add so much more depth to the already expansive story. Like the more recent "The Expanse", BSG covers some really relevant subjects like xenophobia and the perpetual debate between science, religion and spirituality. Ronald D. Moore and David Eick's unique and bold vision forms the foundation of this classic space epic that finds a niche of its own in the long corridor of space operas on the small and silver screen. The plethora of shades that almost each character carries gives the story a constant edge of mystery and thrill. A gem not to be missed particularly by the aficionados of science fiction and space. R.I.P. Dean Stockwell.

The development of the each character, the wholenes of the story, the very satisfiying begining, development and conclusion. This is a show that i did not want to see end. Thank you for the memories

I am a sci-fan fan and was excited to learn that there was a BG series from some people at work. I thought the first season was good and engaging and was intrigued to see where it would go. Seasons 2 and 3 barely move the plot forward as we have episodes of every character's backstory making it quite a sludge. Season 4 finally moves things along in illogical and unbelievable ways to an ending that is just so terrible and frustrating it made me angry. I never watched LOST but this is what people I talk to compare the ending to and I refuse to watch LOST because of this comparison. Save yourself some valuable time and spend it on shows like The Expanse who are worthy of it.

Another of the best sci-fi series ever produced. I was a fan of the original series, but this incarnation is simply sensational. Just watch it.

I watched the entire seasons twice. The best tv series of all time. The ending was satisfying. Highly recommended

As long as you know you have to watch the show in order, it's the best episodic series ever.

At times, the season it was boring, but ending compensated that. When I finished last episode I had a reflection. What if technological progress lead us to the events of this series. These words take on their full meaning when you watched last episode: "All this has happened before, and all this will happen again". The ending scene with the robots is a masterpiece. Lee's words made me think a lot "If there's one thing that we should have learned, it's that... you know, our brains have always outraced our hearts. Our science charges ahead, but our souls lag behind. Let's start anew." Sometimes we should slow down and reflect on our life. Simply put one of the best SciFi shows of all time!

Although the season could be depressing and aimless at times, it redeemed itself with a really great ending. The show had been hyping up lots of prophecies and questions since the first season, and when the answers finally came, they proved to be absolutely worth the wait! The final five could have been done a bit smoother in my opinion, but other than that it was perfect. Lots of the criticisms I hear tend to be harsh nitpicks that aren't all that logic-based. I also hear a lot of sci-fi purist views that criticize the religious aspect of the ending, even though the show was very religious from the beginning (the theme song is literally a Hindu mantra, and I don't know how anyone could get through the first season without realizing the ending would have a grand spiritual meaning). Frankly, the way they tackled religion is what made the show so unique. To take that away would be to take away the show's identity. I think fans were really upset about the fact that the show was ending (because it's incredibly good, please watch it) and misdirected their anger towards the writers, which is a shame. It's a genuinely nice ending, and one of the best I've ever seen.

While it starts alright and it is a must see for every Battlestar Galactica fan, the ending is really disappointing.

Simply put one of the best Science fiction shows of all time! An absolute must watch! Great ending!
See Details