Battlestar Galactica: Season 4
(2008 - 2009)
You might also like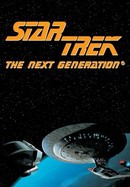 Star Trek: The Next Generation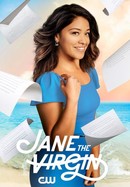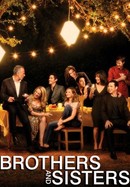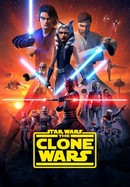 Star Wars: The Clone Wars
Rate And Review
Battlestar Galactica: Season 4 Photos
Audience Reviews for Battlestar Galactica: Season 4
As long as you know you have to watch the show in order, it's the best episodic series ever.

At times, the season it was boring, but ending compensated that. When I finished last episode I had a reflection. What if technological progress lead us to the events of this series. These words take on their full meaning when you watched last episode: "All this has happened before, and all this will happen again". The ending scene with the robots is a masterpiece. Lee's words made me think a lot "If there's one thing that we should have learned, it's that... you know, our brains have always outraced our hearts. Our science charges ahead, but our souls lag behind. Let's start anew." Sometimes we should slow down and reflect on our life. Simply put one of the best SciFi shows of all time!

Although the season could be depressing and aimless at times, it redeemed itself with a really great ending. The show had been hyping up lots of prophecies and questions since the first season, and when the answers finally came, they proved to be absolutely worth the wait! The final five could have been done a bit smoother in my opinion, but other than that it was perfect. Lots of the criticisms I hear tend to be harsh nitpicks that aren't all that logic-based. I also hear a lot of sci-fi purist views that criticize the religious aspect of the ending, even though the show was very religious from the beginning (the theme song is literally a Hindu mantra, and I don't know how anyone could get through the first season without realizing the ending would have a grand spiritual meaning). Frankly, the way they tackled religion is what made the show so unique. To take that away would be to take away the show's identity. I think fans were really upset about the fact that the show was ending (because it's incredibly good, please watch it) and misdirected their anger towards the writers, which is a shame. It's a genuinely nice ending, and one of the best I've ever seen.

While it starts alright and it is a must see for every Battlestar Galactica fan, the ending is really disappointing.

Simply put one of the best Science fiction shows of all time! An absolute must watch! Great ending!

A great execution of an unsalvageable premise. These were probably the last days of good sci fi direction. Its unfortunate they had to let us down in the end.

Major Spoilers ahead!!!! I've watched all four seasons of BSG at least 5 times now (just recently on Prime); it's fair to say that, for the most part, it is an immense artistic achievement. The show is packed with exceptionally well-drawn characters woven into an extremely compelling story, BUT season four feels rushed to me - especially the second half where events plough along at a dizzying, head-spinning rate in a frantic effort to bring the various subplots together in time for the finale. I'm not sure if the writers expected more than four seasons when they wrapped up the third - but I wouldn't be surprised. Even after multiple viewings I'm still not sure I completely understand the human / cylon backstory as laid out at the end. There are also some very strange decisions made by various characters in the final episode - not the least of which is the decision by Adama (and most of his crew) to risk the Galactica in a probably suicide mission to rescue Hera. Add to that Cavil blowing his brains out and the survivors shunning all their advanced technology and splitting up into separate colonizing groups on the new Earth to "give them the best chance of survival"? Really? And the 30,000 odd remaining humans are perfectly happy to let Baltar and Caprica 6 (both instrumental in the destruction of the colonies in the first place) just waltz off into the sunset together to be farmers and live happily-ever-after? No (murderous) hard feelings? I know that others aren't happy that Baltar's "Head-Six" turned out to be an angel and feel this is a cop-out but that's completely unfair - she actually said outright and right from the start on more than one occasion that she was an "Angel of God" and implied it many other times. But other than that it's beautiful television and, thanks in no small part to the amazing CGI, timeless themes and clever set design employed, despite the series wrapping up over 10 years ago it really does look and feel like it could have been made yesterday. Bravo.

So this is a strange season to review. For years I've heard many different opinions about BSG's ending from reverant praise to deep disgust and dissapointment. I feel like despite this being a full season review I have to start with the ending. I was surprised, ultimately, by how uncontroversial I found it. Don't get me wrong I can definitely understand why it was so dividing but, personally, I found it pretty servicable. It was just a solid, if kinda underwhelming, end to the story - it nicely tied up all the themes and gave an ending which felt in keeping with the numerous amounts of foreshadowing in the story. Now, as a season overall, I found it brilliant. I did not feel there were any dud episodes and the story and acting were top-notch. There's no doubt that it looks (and admittably feels) a bit dated now but it was never enough that I had to suspend my disbelief. I do feel that this will definitely fall into my favourite shows ever list and it does deserve the praise that generally gets heaped on it. It's basically a 100% recommend to anyone who is into sci-fi or shows with heavy characterisation and a maybe for people who love mystery foremost. The mysterious element reminds of lost as it comes up with brilliant questions and then servicable but kinda unfulfilling answers. None-the-less I will remember BSG for a long time and it is almost certainly something I will rewatch at some point.

Solid series. Every arc is always somewhere between good en really really good, which is rare

Best. Show. Ever. Major kudos for the ending -- who would have ended the hardest-core sci-fi show ever with a RELIGIOUS twist? I know it torqued off many fans, but honestly, that's what made it so brilliant. And it's not like they didn't tell you it's coming, ever since Epi 101 ("33"), Head Six was telling us it was all about God's plan. Yet it still seemed surprising in the end. No, it didn't tie up every loose end, and yes, the last few penultimate episodes got a little too talky as they were saving $$$ for the bang-up finale. But what a way to go... and what a show.