Blood Drive: Season 1
(2017)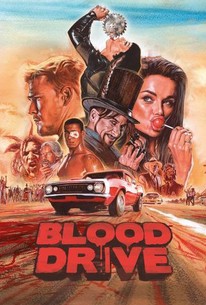 You might also like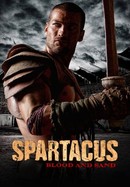 Spartacus: Blood and Sand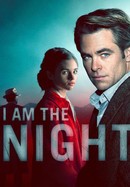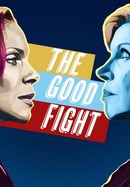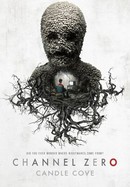 Channel Zero: Candle Cove
Rate And Review
Blood Drive: Season 1 Photos
News & Interviews for Blood Drive: Season 1
Audience Reviews for Blood Drive: Season 1
BLOOD DRIVE is so brutal and horrible, it is exactly what TV needs. The best kind of grindhouse.

Awesome show! Why do they always cancel the good stuff?

No idea why this got cancelled. Was such a good show.

Gratuitous violence, sex and an interesting setting. This material feels like it came straight from a comic book. Its perverseness kept me entertained and wanting more.

SyFy Grindhouse and BLOOD DRIVE accomplish everything it says it's going to accomplish. This series is bloody disgusting, full of gore and ooze, shameless story-telling, sexually unfettered and frustrated in parts, and wholly depraved with lots of melodrama. Plus, the sets and costuming are great. From what I've read this is a one-off series, except at the end, the show (SyFy?) promises, Next: BLOOD WORLD.

Absolutely Bad-Ass and amazing show! SO pissed it got cancelled!

This was a great grindhouse style show. I'm surprised they are not doing another season, that being said they should have not done a continuation, but more like American horror story does. Also why the hell do they still base ratings on Nielsen? Most people have smart tvs can't they just see what's being watched via the internet...

Such an amazing show, hopefully another network sees the mistake NBC made and picks it up!

It started off just alright, but looked to be promising. It never gets better. I liked the first two episodes enough, I guess, and episode five was a slight step up, but other than that, I was bored. It was reminding me a lot of how bad Z Nation is! (I liked that show at first, especially (maybe mainly) because of the cast, but then it got worse, and now I'm only watching it because they keep hooking me back in at the end of the season!) It's like almost every Syfy show, low budget so it looks crappy, and is poorly made, and has a "campy feel" that doesn't REALLY work, especially not like they want it to. But, this has pretty great reviews, so I guess you might like it.