BoJack Horseman: Season 6
(2019 - 2020)
Where to watch
Subscription
You might also like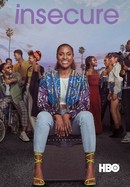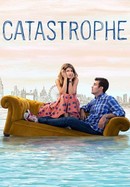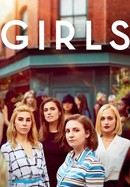 Rate And Review
BoJack Horseman: Season 6 Videos
BoJack Horseman: Season 6 Photos
News & Interviews for BoJack Horseman: Season 6
Audience Reviews for BoJack Horseman: Season 6
So an amazing and sad ending to the season. The episode in Bojacks dream was probably the best episode I have ever seen in a TV show. It was sad and showed so much meaning. What a show.

Bittersweet is a perfect way to describe this entire show.

I feel bad for anyone that hasn't seen this show. Just watch it.

I can't bring myself to rewatch Bojack. Not because it was bad and didn't have any replay value, but because the ending was so perfect for the show I don't feel a need to go back and relive it; at least not for awhile.

Bojack Horseman continues to be one of the best if not the best show I have ever seen - interesting, layered characters, clever storytelling that keeps gripping and surprising you, smart humor filled with running gags und lovingly crafted background-jokes and the very realistic and touching depictions of some really heavy themes. There are also some great experimental episodes (a episode that is just a long monologue,one without any dialogue, sometimes switching up the animation style, ...) that leave a very memorable impression. Even though it may sometimes be kind of depressing to watch, I strongly recommend this to everyone who isn't afraid to watch something that makes you feel all the feelings. If you don't know what to watch next, watch this - you won't regret it! Note: Since you can not rate a show as a whole, I will leave this review on every season. I don't really know how rotten tomatoes works, since I made this account a few minutes ago with the sole purpose of praising this show - thats how good it is!

I had my doubts that there would be a good way to end such an emotionally brutal and gut punching show in a good way. But they did it. Few series finales have gripped me like Bojack Horseman's finale has. As painful as it is, I recommend everyone who can stomach it watch this show.

Slightly rushed in a few areas because of Netflix cancelling a 7th season, however it's barely noticeable, at least on the first watch through. This season properly deals with Bojack's highest of highs and lowest of lows, and there's nothing better people could have asked for.

Bojack Horseman, in it's entirety, is a brilliant work of art that will remain relevant for decades to come.

I have rewatched this show on multiple occasions and it never disappoints, at first glance, it seems silly but it speaks of topics such as depression, anxiety, and other difficult topics in the most accurate way possible. This show is all about characters and their development, definitely, a must-watch!

Brilliance and a fitting conclusion to one of the most cerebral shows of all-time!