Breeders: Season 2
(2021)
Where to watch
Buy
Subscription
Buy
Buy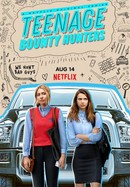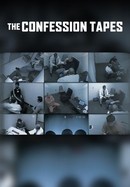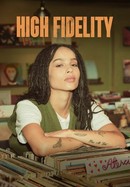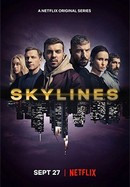 Jack Whitehall: Travels With My Father
Rate And Review
Breeders: Season 2 Videos
Breeders: Season 2 Photos
News & Interviews for Breeders: Season 2
Audience Reviews for Breeders: Season 2
Seemingly simplistic beauty permeates in a show most have never heard tail of. This show is not your HBO-styled premier series, nor is it your daytime television sitcom; it lies somewhere between the two acting as something quite difficult to describe yet beautiful all the same.

Spoiler Alert - this review contains some info about certain plot points, so don't read if you haven't watched the whole show yet: So I really liked season 1, felt this show was a breath of fresh air. I love how it's not a hallmark show, where the children are angels and the parents smile at their kids like deranged clowns, tuck them in every night and kiss them on their heads as if they could never do any wrong. This is not that kind of show. Season 2 throws us a curve ball and shows us that their kids have grown, it's been about 6 years since the events of season 1 took place. At first this change threw me off and got some getting used to, but I quickly realized this was a smart decision as the older actors playing Luke and Ava could do more of the heavy lifting along side their adult/parental co-stars Paul & Ally. I still really love the addition of Paul's parents, they provide a great deal of comic relief and Ally's boss and Mom and her new boyfriend are under utilized but add some nice flavour as well. The one thing I think was a mis-step in season 2 was the focus on Paul's anger issues. They have taken certain stage now and even pushed Ally's story line to the wayside, something I think made this season suffer a little. There was a point in season 1 where I was like "wow they are actually showing a dad who is loving and would do anything for his kids but still swears at them, gets mad, calls them names, that was kind of like my dad" but now in season 2 it's getting a bit old and honestly a little scary, Paul's anger is bordering on child abuse. There is a scene towards the end of the last episode where Paul is trying to get Luke to come back home after Paul had one of his big rage moments and made Luke runaway from home(which is a huge red flag that wasn't ever really addressed). The problem with this scene is that Paul never acknowledges how his anger issues have damaged Luke, and instead of trying to make things right he decides with Ally's blessing the best thing to do is to leave home so Luke will decide to come back. I was left scratching my head by this final plot point of season 2, didn't really understand what the writers were trying to do. Did they want us to feel sorry for Paul? Try to rationalize his severe anger issues? The season did end unresolved, so perhaps season 3 will straighten these things out. I will definitely keep watching this show as I do really like Martin Freeman and Daisy Haggard. My hope for season 3 is that give more screen time to Ally's character, because she is a great actor and the show only benefits from having her more in the spotlight. I also hope they really address Paul's anger issues seriously in season 3, because so far they haven't been so good at drawing a line in the sand on that, even Ally's character seems to be merely a witness and enabler of Paul's abusive behaviour towards their children, and in this dramedy, that becomes a bit awkward and uncomfortable. So we'll see what happens!

Although this is, undoubtedly, a very sharp and well observed show I'm afraid that since the writers decided to polarise the one hugely unlikable trait of Martin Freeman's character they have mad him unredeemable and his behaviour tantamount to child abuse. Any short-lived laughs soon give way to gasps of disgust. If this show is holding up a mirror to us then we are truly f*?ked!

So well written. Love this show.

Anyone who has ever had a child is crying and laughing along with the characters. We feel their highs and their lows. Their joy is so close to our hearts and their pain is felt on the deepest level of our gut. I hope any parent would watch this to feel understood and not judged, maybe for the first time in their life. The writing is absolutely brilliant. Every single actor is spot on, I wish they would all get Emmy awards!!

A welcome continuation of a fantastic dramedy filled with relatable characterization pathos. 8.5/10.

Do not sleep on this show! If you have been a parent, or had to care for your elderly parents, especially during the pandemic, this show is fecking hilarious and tear jerking. Martin Freeman does that thing where he says whole scenes with his face. Daisy Haggard is completely solid in her comedic timing. The whole thing is incredibly relatable and worth a watch.