Brooklyn Nine-Nine: Season 6
(2019)
Where to watch
Buy from $1.99
Subscription
Subscription
Buy from $1.99
Buy from $1.99
You might also like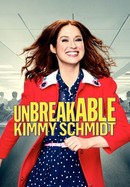 Unbreakable Kimmy Schmidt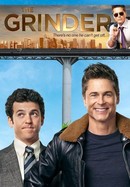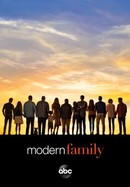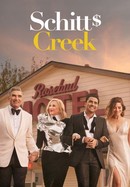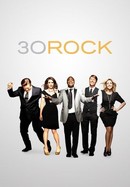 Rate And Review
Brooklyn Nine-Nine: Season 6 Videos
Brooklyn Nine-Nine: Season 6 Photos
News & Interviews for Brooklyn Nine-Nine: Season 6
Audience Reviews for Brooklyn Nine-Nine: Season 6
(all seasons) Underwhelming. Seasons 2 to 5 stand out for actually containing some good episodes - that's not to say that the rest don't have funny moments, not least thanks to the charismatic Andy Samberg (the show's saving grace) or the very memorable character of Raymond Holt; however, the identical premise of all episodes becomes tiring really quick, the humour is often just chuckle-worthy at best, the characters are incredibly one-dimensional and the occasional social commentary mostly feels forced.

[⭐️85%] Following a change of studio, the Nine-Nine squad feel like they never left in the shows sixth season, besides the sometimes awkward and unnecessary censored swearing, everything things normal. There may be more inconsistencies found within this season compared to others, which is to be expected, however NBC does justice to these characters after what seemed like an end for them and instead gave them a future for more seasons.

Another fantastic season for the 99.

The best season in the series IMO

Do yourself a favor and stop watching after season 5. It's a phenomenal show until NBC takes over. Then the jokes get really cringey

I feel like a broken record at this point. Yes this season was shorter than the last few seasons, but that never shows because again the same wit and humour is on show, the characters bring their A game and the final episode was a personal favourite for me. It's a show that really does keep on giving and the originality of it is what makes this one of my all time favourites. 2 more seasons to go and I can't wait! Quote- 'The only way I'm going to die is if you touch me with one of your bony fingers and drag me across the River Styx, you reaper.' [To Captain Wuntch] - Holt Rating - 5/5

Oof. Even though I'm glad NBC picked up Brooklyn 99 after the FOX backlash, unfortunately, the "Casecation" episode was so bad that it's definitely considered to be the outlier of an otherwise uplifting crime sitcom. The tone, character development, and treatment of social issues was way off. Amy being disrespectful to Jake Peralta in "Casecation" made me lower my rating for season 6 down 2 stars. However, there are a lot of other redeeming episodes such as "Ticking Clocks", "Cinco de Mayo", Crime Scene", and the Hitchcock and Scully flashback episode that allow to me to give it at least 3 stars. Had it not been for the questionable outlier episodes "Casecation" and "Gintars", Season Six would definitely be a legendary improvement over the FOX seasons. I always skip those outliers whenever I want to rewatch Brooklyn 99. Otherwise, great show! If NBC isn't careful when tackling the Black Lives Matter movement in Season 8, Brooklyn 99 will suffer a big loss and be at risk of being cancelled again. Brooklyn 99 is one of my favorite shows, but I can't let the NBC era of Brooklyn 99 ruin the chemistry between Jake and Amy or even my favorite friendships (Jake and Boyle, Rosa and Amy, and Rosa and Terry).

I was totally digusted at season 6 episode 11, The Therapist , it was totally disrespectful to people who suffer from multiple personality disorder (Dissociative identity disorder) It was as if yous were mocking people with that disorder. It certainly isn't very funny to people that have to live with this illness, it has got to be one of the worst mental health illnesses that people have to live with , they are usually rejected by their own families and so called friends , so they have already been through enough abuse and trauma in their whole life without being mocked by idiots that know nothing about it or it wouldn't have happened. It is a real illness and the individuals living with it deserve respect. That's all I'm saying on the matter, totally disappointed in yous 😡😡🙄

Felt more than a little disturbed with the shift into moral myopia here. Our heroic protagonist gets a guy (who committed a very minor non-violent crime) deported to prevent him from earning the love of his son. The show has always been a form of copaganda (attorneys are all evil and their only purpose is to get dangerous criminals out of jail, unless the suspect is innocent, in which case the attorneys turn incompetent and only cops can save the day), but this is the first time it was that blatant and mean-spirited.

In the new season that NBC takes over, everything else is still familiar. Although NBC has saved the whole play, it can't stop some facts. That is, season 6 is the new beginning and the official end of fox era. Some people leave and others will stay, Brooklyn Nine nine is still a big family, but the actors can't stop them when they are old. Fortunately, the joy they can bring will not disappear.