You might also like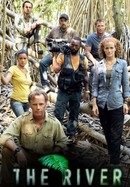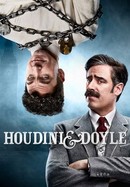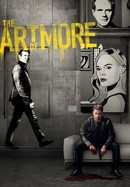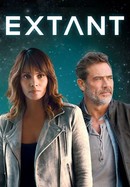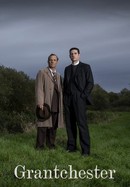 Rate And Review
News & Interviews for Crisis: Season 1
Audience Reviews for Crisis: Season 1
As a fan of political dramas, I decided to give "Crisis" a try because it looked like a very interesting premise. Plus, being an X-Files junkie, I was curious about Gillian Anderson's return to network TV. Those assumptions did hold...for about two episodes. After that, unfortunately, the show turns into a standard crime procedural lacking any sort of "new ground". After the first two episodes of "Crisis", I thought that I had found the next great political drama. A group of high-society prep students on a school field trip (one being the son of the President of the United States) are kidnapped and held hostage. It is very interesting to see the different dynamics between the students and how they all react a little bit differently to the situation. Even the heavily-advertised Gillian Anderson return is a hit, as her character adds a toughness angle to the show that seems intriguing. Sadly, that is where the innovation of this show ends. For the next 3/4 episodes, it turns into a complete procedural. It has the stereotypical "one male, one female F.B.I. agent" (played by Lance Gross & Rachael Taylor) premise, and follows a "one parent of a hostage each week" approach to storytelling. It is sad, because had the show-runners been able to focus on the relationships between the teen hostages themselves, THAT is where the interesting material was. As soon as the focus shifted to the parents, it became tedious and un-inspiring. Even Anderson's character has been pretty much in invisible since those first couple episodes. I compare "Crisis" to a show like "Intelligence" on CBS. Both shows had great kernels of concepts/ideas, but instead of truly breaking ground with original storytelling, the networks instead shoe-horn those interesting plots into tired TV storytelling conventions. Both shows were also advertised as something almost completely different from what they turned out to be. Much like "Intelligence", I would be surprised if "Crisis" gets a renewal for a second season. It just doesn't differentiate itself enough from other similar "stock" fare on television these days.

One good scene that looks to be setting up an excellent story and plot can't save the show. The way it's made doesn't work with the type of show it wants to be. It's very boring, and kinda cheesy. Seems content to coast on the one scene that was good. There's one decent twist in the first episode, but it wasn't executed well which made it worse. This was very disappointing, especially because that first scene was so great and showed so much potential, but then they reveal why it happened and it's just so stupid.

A shamed that got canceled

Crisis is sappy, cheap and gloriously stupid, although it had its fun moments (the pilot is decent and so are the first episodes). The characters are shallow and the plot is utter unbelievable. It fits somewhere between Hostages and The Following - meaning: it sucks.

Liked the characters and the intricate set up.

Series Finale!!! The show has a very good premise! It took kidnapping, CIA mastermind, escape/trap plan into a new height, how a man on a mission could cripple a nation and how far parent could go for their child! It is great but it didn't tick :/ and so we get something special at the two hour finale, I think they wrapped up the entire to be season two in that episode :p and It was great with a disappointing ending :/ a mastermind with caliber shouldn't end this way -_- but it always did to make the good prevails -_- the great few who make him either disappear or to do the hard, evil choice when his psychopathic behavior control for the sake of survival :/ but that didn't happen here! even with the last panel it didn't make it better! Anyways! It's CANCELLED after a half first season! so :/ I wasn't rooting for it really! but it got a good story, a great premise but :/ I liked enough to give it 7/10

I love it!!!! I want to see more!

The plot would be OK for 1 or 2 episodes but hard to see how the same "parent mission" routine can be repeated for all children. After the cancellation the writing took a serious down turn, with super convenient developments and ludicrous situations (like the guys in the bar all pulling weapons on a tactical squad fully armed...)

Too bad spring shows are always cancelled before they can find an audience. This show wasn't that bad.

There's just not much to like here at all. Bad writing and unintelligent characters are off putting.