Dead to Me: Season 2
(2020)
Where to watch
Subscription
You might also like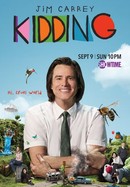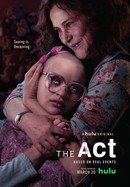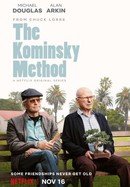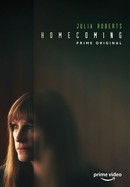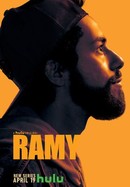 Rate And Review
Dead to Me: Season 2 Videos
Dead to Me: Season 2 Photos
News & Interviews for Dead to Me: Season 2
Audience Reviews for Dead to Me: Season 2
This series is just brilliant. The best series ive seen on australian netflix infact. Subtle, dry, cerebral dark humour which is at times difficult to separate from drama. An absolute must watch- and i try really hard to dislike TV shows for their abundance of flaws. Continuity, character consistency and blending of plot threads is on point and Christina Applegate is an absolute master. The number of crying scenes is just perfect as you find yourself genuinely feeling for the characters whilst at the same time thinking that they must be bursting out laughing every time a new cry comes on. I have 1 crticism- and thats the massively overdone use of alcohol. It does take the shine off and portrays 2 raging alcoholics as the main characters. Far too much for a reasonable person to understand and portrays alcohol as the fixer of all things.

Wow. I find this show incredibly refreshing, well written and well acted. The nuanced portrayal of women is something we unfortunately don't see nearly enough in the mainstream and that is such a loss. The main characters here are permitted to be far from perfect. They are flawed and messy, damaged and dysfunctional - and they are also deeply loving and redeemable. I laughed and cried and can't wait for the next season. Think this could only have been written and acted by highly emotionally intelligent people.

Another great season of entertaining television. Linda Cardellini's character is so wholesome and lovable even if she is a bit of a mess.

Linda Cardellini is still knockin' it out of the park. Though, I do continue to grow weary of stories that seem to be propelled by people's bad decisions.

Dead To Me exceeds any and all expectations with a sensational second season. It grabs your attention from the first episode and does not stop until the season finale. The cast and the writing are utterly superb. Better than season 1 which, in my opinion, is rare!

The first season surprised me in its originality and twisty plot - The second season was a little less satisfying with fewer surprises and slower pacing but I'm still hoping for a season 3. BTW - Linda Cardellini is an underappreciated hidden treasure - she should be working more.

If te season 1 was great, this one surpasses it, I need other pliss

Dead to Me continues to deliver its dark comedy and it doubles down on the thrills and suspense to deliver another fantastic season featuring the irresistibly hilarious duo of Christina Applegate and Linda Cardellini. Dead to Me's nicely balanced dark and comedic tone mixed with its addictively pulpy premise will undoubtably leave fans excited for a third season.

While I wouldn't say it quite matches the same quality as the first season from a storytelling point, James Marston being a bigger part was fantastic, and his character added a perfect layer of depth to the already amazing twin leads. Between the three of them they bounce off eachother so well I could happily just sit and watch them converse for far longer than I'd like to admit. The twists and turns are still good, if not as good as the first season, and the ending left me very excited for the next season. Overall, another great season!

Still as good as the first season maybe even better. I binged the whole two seasons in a few days. I normally don't like Rom-Coms, but this show was funny and dramatic and real about friendships but at the same time not really realistic how coincidental the events were connected. But I guess it technically could happen. The acting is superb! Christina and Linda are excellent.
See Details