Grimm
(2013 - 2014)
What to know
Critics Consensus
Carried by its charismatic cast, Grimm's third season remains an entertaining addition to the genre. Read critic reviews
Where to watch
Buy
Subscription
Subscription
Buy
You might also like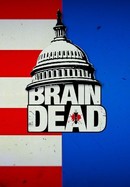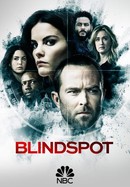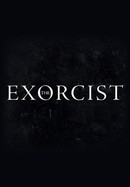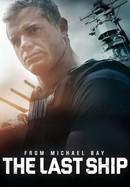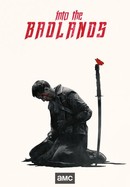 Rate And Review
Audience Reviews for Grimm: Season 3
I love this show so much. Very interesting and captivating!

A fun show. (Spoiler Alert) But then end of season they just gave up. An otherwise promising season ends with total inanity. Somehow everyone in the show forgets that adalind is a sociopath, and while they communicate with each quite well about everything, they all become utterly inept. They cash in all the character development and learning from 3 seasons like a bad check to pull off a contrived plotline. Did the writers just give up? I don't why they'd ruin a good show. Show pretty much jumped the shark by sacrificing all the characters for the sake of a plot line. Bummer. Oh well.

Absolutely one of my fav seasons. I loved how they brought Trubel in, it gave us a new perspective of Nick and I I was awesome

absolutely love everything about this show

Man mano che proseguo con le visioni rimango sempre più colpito da questa serie TV. Partita un po' in sordina con la prima serie.. sta pian piano "esplodendo" in maniera estremamente positiva

I've always enjoyed this show but this season they really stepped it up a notch. Each strand of the plot was interesting and tightly written and interwoven. Loved Rosalee and Monroe's family issues and the build-up to their wedding. Also happy that Wu finally got in on the action. And Trubel is so cool. Still don't like Juliet, but I suppose you can't have everything.

*Spoiler Warning* The first few episodes were intriguing with the Nicks sort of "death spells" and the couple of other episodes they served to be useful but was disappointing as they were not resolved or addressed a great deal (hopefully more of that in S4). The whole going to Vienna and royals stuff seemed not all that interesting or attention-grabbing. Adiland's baby stuff made things more interesting along with the few episodes leading to the season finale which was better than expected cliffhanger. However, the main problem I had with this season was the whole repetitive filler-feeling to the majority of the episodes (yeah, the first season did that but Nick's still figuring stuff out so it's acceptable and, the second season, had a bit of this but at least has love potion crap to make it more interesting). It's usually pretty much the same formula and gets sort of annoying: Wesen murder clip, Nick and friends arrive at scene and they're like "Prolly Wesen", then they ask Monroe and Rosalee who spew some German crap, then go to the trailer and hit the books, meet more suspects who are usually Wesen who become scared as soon as they realize Nick is a Grimm and he's all like, "It's okay, I won't hurt you.", soon they meet the perp who's usually an aggressive Wesen who wants to kill Nick after realizing he's a Grimm and is usually killed by Nick or Hank by gunfire, and then 'yay' for Nick getting rid of bad Wesen and making friends with good ones. I'm just kind of tired the same-old same-old really. I do like when they have some who-you-think-did-it-but-didn't-really-do-it stuff in there but some more variety to that formula would be nice. Maybe, some Wessen they've come across before are involved, more evidence-based crime solving, attacks that done by humans or animals thought to be Wesen, not showing so many details in the clips before the intro 'cause it sort of spoils what kind of Wesen it turns out be/spoils some of the mystery behind it, etc. Just some suggestions. The whole attempt to explain strange sightings (bigfoot, aliens, werewolves, witches, zombies, etc.) with Wesen is also a plus. Maybe a Wesen explanation for Easter (rabbits, eggs, fertility), vampires in general, more mythical creatures, Greek, Aztec, Norse, etc. gods that are based on Wesen, historical events involved with Wesen other than WWII, some neat Wesen artifacts perhaps, more famous people who were actually Wesen, etc. would be neat.

Os primeiros episódios da primeira temporada não me chamaram muito a atenção....porém depois do 5° fico sensacional e está até agora! Muito bom e que venha a 4° temporada!!
See Details