Halt and Catch Fire
(2014)
What to know
Critics Consensus
A refreshingly well-acted period drama, Halt and Catch Fire convincingly portrays the not-too-distant past. Read critic reviews
Where to watch
Buy
Buy
Buy
You might also like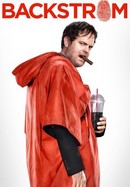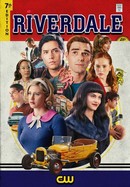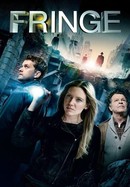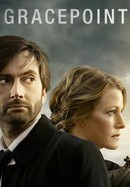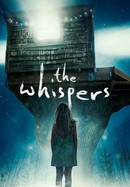 Rate And Review
Halt and Catch Fire: Season 1 Photos
News & Interviews for Halt and Catch Fire
Audience Reviews for Halt and Catch Fire: Season 1
Generally a good watch. Just entertaining.

a truely amazing show, never a boring moment, even worth rewatching.

If you like 80s tech genre as much as I do, you'll like this show. The characters are nicely developmed although the cast is just ok. Lee Pace is comical as a "straight" guy and Mackenzie Davis is just a bad actor.

Theres a reason you havent heard of the show....because it is so bad....but the problem is the story is good and it is well shot...This is why somehow you sit through the entire series watching these characters do random stuff that is neither satisfying nor interesting

I dont know how I totally missed this show back then, but I just binged on it for a whole weekend and it's hands down one of the best shows I've ever seen. Must see!

Halt and Catch fire (season 1-4) 4 stars out of 5. 5 is a rewatchable show. 4 stars is a full watch through with not a real regret, and kind of happy. 4 is pretty good. 5 is fucking great. So, I've watched a lot of shows recently. I've watched a lot of shitty shows too. I just pile through Netflix and amazon prime. I go to a website and find the shows that are best. I think maybe those websites are bullshit but whatever. What else am I going to do? So, the description of the show was like, "made by the creators of mad men." So, I'm like, I liked mad men, this is like mad men for the tech industry, maybe it will be great too. Story: started off kind of slow. Carried into the middle. Bleh in the third one. Kind of an up and down throughout the story. Nostalgia kind of show, going through my childhood and adulthood. Very interesting. The show seemed like a prequel to the social network. This movie could've went a couple more seasons and brought us up to current events. Definitely character driven. See a lot of interesting character development and growth. Donald Draper: the Donald draper in this show was really excellent. The star in this story. Is he good guy or bad guy? Who the fuck knows? Really well-acted and very well-written. Great. Definitely the star of the show. Blonde girl: she did a good job. I remember her from black mirror very well. Nerdy computer hacker. Good character development. White trash guy: I fucking love this white trash guy. He's my most favorite character to play white trash. He played a good nerd as well. Big fan of this guy. Well acted and turns out he can play many versatile roles. Donna: kind of underrated, but definitely part of the family. Good character development. Ups and downs. Old guy: first you didn't like him, then increasingly you started to like him more and more. Team ups, rivalries, who are you rooting for? I don't know. Very educational on how tech came to be. I'm pretty sure that's exactly how it happened. Very interesting. In conclusion, wasn't completely stoked about this show, but I think it got better and better. And you start to get attached to some of these characters and want to see how they turn out. By the end of it, you don't regret. I might even watch it again just to see if I missed anything. Worth a watch once. https://pokergladiator.wordpress.com/

The first season of Halt and Catch Fire is easily the best technology focused show I've ever seen. I was enthralled by their quest to copy the IBM BIOS and then create their own computer to compete with them, despite the fact that Cardiff Electric (which is loosely based on the real life company Compaq) wasn't even focused on the PC market before Joe walked through the door. The drama between the characters is entertaining while not overbearing, the dialogue is smartly written, the acting is great, and the show actually tackles the technical aspects of building a computer in a realistic way (they don't completely dumb it down). The story may not move at a blistering pace but it drew me in and kept my attention all the way until the season finale. If you liked Mad Men and you like technology, you'll probably like this show.

good show, not sure why this is all caps. This season starts a little slow but you'll be rewarded down the road. would write more but can't stand all caps.

andreesen spune ca il vede

AMAZING! Killer storyline with very interesting characters. You'll be on the edge of your seat!
See Details