Halt and Catch Fire: Season 2
(2015)
You might also like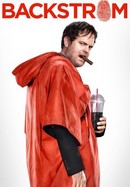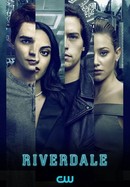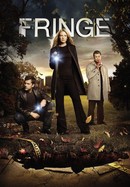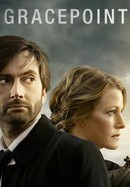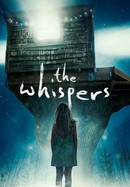 Rate And Review
Halt and Catch Fire: Season 2 Photos
News & Interviews for Halt and Catch Fire: Season 2
Audience Reviews for Halt and Catch Fire: Season 2
Slow as those early computers!!!@!

It took me 3 years to get through season one, but a week to finish season two. This season definitely picks up pace. I like how the focus shifted to the two women in their 80s startup house. Both the stories in their business adventures are high relatable, very human stories. I loved Tom as a character, he's witty and caring.

No TV show has ever described better that feeling of greatness of those machines that patched the to Internet and people who build them, better than HCF. Epic!

Not a huge evolution from the first season, but by sticking it to its guns it remains one of tv's most interesting period dramas, and also one that happens to have some great leading ladies!

Season 2 is a massive improvement. This time around the focus is on online gaming, a far more interesting and relevant topic to today's fan base but the real upgrade for this season is the focus on Davis and Bishe's strong female leads, taking you through how hard it is to run a company and be a woman in the 80's at the same time. Can't wait for season 3.

As an engineer from mid '70's at the first company on the east coast to take a Intel 8008 CPU based product into production, i.e., factory floor production, this seems a bit incongruent with the way I remember that time period. "Coders" were people that wrote programs for mainframes which the general public knew nothing about. The engineering teams which created the products of this time were run by hardware engineers with an expertise in an end product area... CPU chips were just a tool and they all needed a bunch of digital logic devices to do anything at all useful. HCF seems to be an rabid Apple fan's portrayal of how they would interpret those events if they could travel back in time and watch, sort of in "It's a Wonderful Life" mode. The people creating 'code' were actually engineering professionals ('hardware' in todays terms) looking to create cost effective products with a new and interesting technological approach... there were no kids that had been playing video games since grade school... those didn't exist yet but this show is somehow trying to create that atmosphere. It wasn't there. Finding anyone interested in programming was a pain in the butt. As this industry developed, someone writing code to have a CPU board control some 'thing' could easily envision that board controlling all kinds of other devices. And here we have the dichotomy of the late '80's and '90's; The 'nerds' and 'geeks' who focus so myopically on the CPU itself had/have a hard time seeing its potential as a 'part' in an otherwise impractical device. Then the engineers finally learned to "train" marketing and sales people on what the "new capabilities" were and then went out and helped them sell it. What actually happened was a bunch of engineers transfered into marketing. The show's idea that marketing drove engineering during this period is just hilarious. Where's that vision going to come from, business school??? Ha! Maybe now, not then.

I hope they renew. I really hope so.