Where to watch
Buy
Buy
Buy
You might also like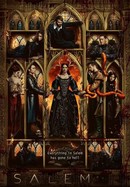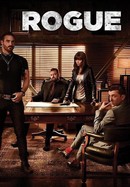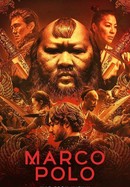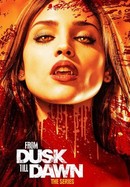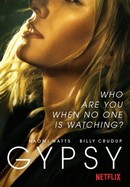 Rate And Review
Hemlock Grove: Season 1 Photos
Audience Reviews for Hemlock Grove: Season 1
Netflix's first horror series knocked it out of the ballpark.

I honestly couldn't even make it halfway through the first episode with the amount of racism (against Romani people) and ableism (the r slur?? Really?? and normalizing making fun of disabled people). People who rate this highly and enjoy it should be avoided at all costs. Y'all are gross. Especially the writers and producers.

Drags on and on goes no where.zzzzzzzzz

Disturbing- and not in a cool horror way. I love a good supernatural horror but god this REALLY missed the mark. An interesting plot that's unfortunately drawn out at such an unbearably slow rate. It was less a 'mystery' show and more just flat out confusing too. Offensive ableist attitudes with frequent use of the "R" slur. Also has some pretty racist moments, such as a strange 'saying' about Mexican people, and an excessive use of the "G" slur in reference to Romani people. Minus a couple of side characters, no one is likeable. They're all mean edgy teens with the same personality. There is practically zero character development too. Having said all of this, I am intrigued by the plot and I've been told that it gets better in the following 2 seasons. Perhaps it'll pick up speed (and perhaps be less outright bigoted)!

I loved this show. I was sucked in, and feel in love with the characters.

The series started strong, with the first season being the best of them.

Couldn't get through the first season. Terrible writing. Story lines that don't make sense. Awful waste of time

I don't understand why you all don't like the show . It's good , yeah sure , some scenes might not look super "real", but it's a great show!

I really enjoyed it. It reminded me of the shows I have already watched, but it had a different twist in it. I really loved the show and 10/10 recommend to watch.

A grotesquerie of ever-escalating gore, brutality, sexual violence and convoluted plots. Season 1 is the most benign of the three. If you're only interested in costumes, locations, decent acting and wonderful sets, this series delivers...if only you could filter out everything else. You know the script is problematic when the gypsy/werewolf protagonist, who shows every indication of being hygiene-challenged, must be complimented on his pleasant smell by his pregnant, 99 floors-above-his-station, wealthy teen girlfriend during an intimate roll-in-the-mold inside his crumbling, filthy, lichen-sprouting trailer. Pull out your large capacity Vitamix, add four or five hoary horror tropes, two cans of tomatoes, a pound of pig guts, and a couple of cups of snot and blend slowly. Watch the product for five minutes and save yourself many hours of masochism, not to mention affronts to human sensibility.
See Details