SEASON: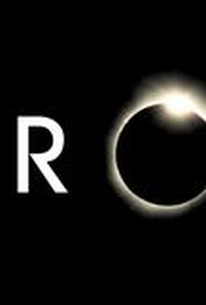 Tv Season Info
In Season 2 of the superhero saga, the nascent heroes learn more about their similarly superpowered families and ancestors. Indestructible cheerleader Claire Bennet (Hayden Panettiere) and her family are forced to go into hiding in California in order to escape the clutches of the Company, an organization that tracks and captures superheroes. While her father, Noah (Jack Coleman), a former employee of the Company, insists she not do anything to attract attention, Claire finds herself attracted to a fellow student (Nicholas D'Agosto) with a superpowered secret of his own. After barely managing to avert a nuclear explosion in Season 1's finale, Peter Petrelli (Milo Ventimiglia) is presumed dead by his grieving family, only to awaken in Ireland with no idea who he is or how he got there. Hiro Nakamura (Masi Oka) accidentally time travels to 17th-century feudal Japan, where he encounters his childhood hero, the legendary swordsman Takezo Kensei. But Hiro's joy is short-lived: He discovers that not only is Kensei a white foreigner (David Anders) living in Japan, but he's also a drunken coward who needs Hiro's help in order to achieve his destiny. Hiro eventually returns to the present and learns his father (George Takei) has been killed, the first in a series of murders of superheroes who had been active a generation ago. As the murders continue, it becomes clear that this killing spree is an act of revenge connected to a deadly virus that could spell disaster for humanity. In addition to this threat, the heroes must also deal with the return of superpowered serial killer Sylar (Zachary Quinto) and the arrival of a new villain (Kristen Bell), a mentally unstable agent of the Company with the ability to control lightning and electricity.
News & Interviews for Heroes: Season 2
Audience Reviews for Heroes: Season 2
½
A victim of the 2007 Writers Strike, the second season of Heroes is a little messy and uneven at times, but it's still adventurous and is full of thrills. This season Hiro goes back in time to feudal Japan and helps a swordsman fulfill his destiny, Peter attempts to stop the release of a virus that will swipe out the human race, and Suresh and Noah work together to infiltrate and bring down the Company. Unfortunately, the character stories are rather disjointed and don't come together that well. However, the writing does a good job at building suspense and intrigue throughout the episode arcs. And some exciting new additions are made to the cast, including Kristen Bell and David Anders (who both deliver strong performances). While Season 2 has some problems, Heroes continues to be an extraordinarily compelling and action-packed television series.
½
Season 2 continued the good record set by the first season with a new set of cast and old favourite battling evil conspiracies.
Discussion Forum
Discuss Heroes on our TV talk forum!