Hollywood: Season 1
(2020)
You might also like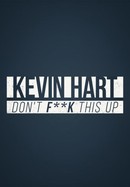 Kevin Hart: Don't F... This Up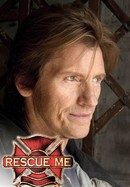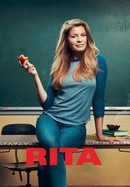 Rate And Review
Hollywood: Season 1 Videos
Hollywood: Season 1 Photos
News & Interviews for Hollywood: Season 1
Audience Reviews for Hollywood: Season 1
Loved it. Hilarious and serious simultaneously.

Another wonderful creation of Ryan Murphy. Not surprised about the quality and the aesthtic part. Just on point as his shows always are. Funny, emotional and eye-catching

Love it! No need to overanalyse or look at it as reality it as is interesting and fun as it gets. Must watch. Dylan McDermott is awesome!!!

It was fun to watch and I enjoyed. It is a fantasy of what might have been. It is also intentionally campy at times so it doesn't get too serious. It is not a moral tale. You can also tell the actors are having a great time. If you expect it to be a realistic telling of what hollywood was like you will be disappointed.

Wow, that was terrible. Though is anyone really surprised, this show is not in the slightest bit accurate, there is absolutely no way a movie like 'Meg' or 'DreamLand' could be made in 1948. Homosexuality was a crime in all states in 1948, so no theatre would run a movie like 'DreamLand.' And you don't change tragic stories for the sake of a movie. This show featured some great actors who's potential was not shown, and poor actors were given all of the screen time. This seems to have no conflict because everything turns out PERFECT. Their film gets burned, oh wait, somebody has a copy, isn't that so convenient. Now the story can continue as we have just used up five minutes of screen time for it.

Ryan Murphy's writing always brings his stories down. The last episode had no conflict and was predictable.

Hollywood is rewriting history for no good reason. There was enough to do a provocative and intelligent uchronia, turn the codes of reality and fiction, take risks, but Murphy prefers big tears, with a scenario without finesse and dripping with sentimentality, and especially without point of view. It does not start too badly, but very quickly the scenario just unfolds a revisionist series which tells that at the end of the 40s, a movie and the Oscars shoved America, giving a chance to a black actress, an actress of Asian origin, a gay and black screenwriter. But for what purpose, for what meaning and for what reflection? Just say America great forever? The unease peaks with Rock Hudson never walking the red carpet hand in hand with a black lover. No, it wasn't until 1985 that he announced that he was going to die of AIDS and that he was gay. We are far from the end of the 40s. Oscar so white, it was in 2016 ... What is the point of making believe that this to exist, without demystifying everything at the end of the last episode? Yes, we can dream, indulge in illusions, get out of reality, fantasize about a better world, it is also the hallmark of creation. However, this has many limits, as we see with Hollywood. There is not even the minimal possibility for people to say, "If only this had happened like this!" ". By giving the wrong idea of ​​the truth, Murphy leaves the impression that this series is a true story. Why not tell the reality behind the dream factory to remember, to pass on so as not to be forgotten, to be vigilant. This series ends up being a slap in the face to all those who fought for their rights. And who are still struggling. It is a slap in the face to all victims of racism, homophobia, sexism. At a time when racial hatred embraces the United States, this Hollywood series is particularly shocking. We cannot change what has been done. We can do something to make things better: not by remaking history, but by looking it in the face. It is also a series that perpetuates the myth that the end of oppression is the responsibility of the oppressed, that they "must" speak up, that they must have the "courage" to be themselves and act, that 'they have to take risks and "refuse the shame". This is what shocked me the most, Murphy creates an inconsistent world, in the sense that there are no repercussions for the takeover of the oppressed, and where their rebellion is always rewarded: racism "disappears as per miracle "(it's a line from the film) faced with the success of a film, the integrated shame of homophobia dissolves in the face of a couple holding hands on a red carpet, ... So yes, in this world fictional where the oppressive system is in reality so fragile, Murphy can develop his vision "when we want we can". And he does it to the detriment of all the real people he draws inspiration from. The humiliation undergone by Hattie McDaniel at the Oscars is instrumentalised to offer a moment of heroism to the black heroine of the series who has, for her part, the "courage" to oppose segregation. The character of Rock Hudson is weakened and ridiculed for not having the courage to oppose the sexual violence of which he is the victim, and the lie that he is forced to live, he is bordering on the stupid. And the rapes he undergoes are finally recognized as such at the end of the series only to allow the rapist's redemption. The fate of Anna May Wong is reduced to this Oscar, she is presented as a fallen star who languishes in her villa, ignoring the reality of her activism during WW2. At the end of the viewing, I still wondered if it was actually possible to make a positive uchronia, because on paper, the idea was beautiful. I add to that that male prostitution is shown there with disarming fairy tale! We fuck customers under the guidance of a bossy mac, but that's okay, because he's sexy and big-hearted. It is even thanks to this wonderful mac that solidarity operates and that young artists "unconscious and overspending" repay their debt to the studio and therefore learn a lesson given by the holy studio. What boys do not secretly dream of prostituting themselves to become an actor? Seriously...

This show brings attention to the issues in Hollywood that are still apparent to this day rather than romanticizing the so called golden age of Hollywood. It begs the question, what would happen if the changes being made in the industry now were made back then.

Beautiful, accurate and entertaining historical content. Stories of how household names like Rock Hudson started out. An unbelievable fascinating tale of hollywood and its systems in the 50s. Addressing heavy topics like lgbt and racism and still being a joy to watch and learn about it

A good story, not boring, nice twist at the end.