I May Destroy You: Miniseries
(2020)
Where to watch
Buy
Buy
Subscription
Buy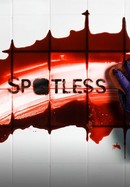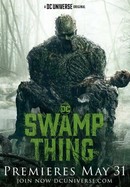 Bobby Kennedy for President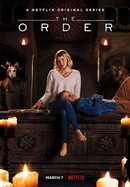 Rate And Review
I May Destroy You: Miniseries Videos
I May Destroy You: Miniseries Photos
News & Interviews for I May Destroy You: Miniseries
Audience Reviews for I May Destroy You: Miniseries
Coel is a genius, what great work. I was so invested in everywhere she took me as a viewer, I was sad to see there will be no more, but the success of what she did in the 1-season drama was AMAZING.

So many perspectives that only those who have suffered abuse can fully understand. For the fortunate ones who have not, you can barely grasp the amount of despair and the complexity of healing that comes with it

really don't understand why people liked this. seemed poorly written, poorly acted and just pretty annoying.

I really have no words... but really how could a show be this cathartic! I spent the entre last ep laugh-crying?!

This was one of the finest TV shows that i saw in the 2020-2021 TV season. The beauty of this limited series is its story structure. Unlike formulaic tv shows that focus on an assault and the immediate aftermath, this series starts with the longer term impacts of trauma on the central character and slowly unravels the complex, raw, emotions that come to the surface as this character struggles to uncover and deal with what happened to them. The performances are nuanced, and realistic without being overly sentimental. Although the series takes the viewer to some very dark places, it delivers a rewarding, genuinely emotional experience. This show is proof positive that we are in the renaissance of television. A gem of a series.

I May Destroy You hits all the right notes in approaching the theme of sexual assault: its millenial humour avoids it being dragged into some heavy melodrama, while its maturity and sensibility in dealing with those themes is both brave and fresh - thanks mostly to Michaela Coel's outstanding talents of multiple layers, deeming her one of the best artists of her generation.

Artificially build around its Message,

I had heard really good things about this, so I expected to like it, but what I didn't expect is how it kept suggesting sort of predictable narratives, confounding them, and then reflecting on them. The meta / writerly aspect of it is underrated.

I don't want to spoil but it's a nice perspective on a tough subject matter.