SEASON: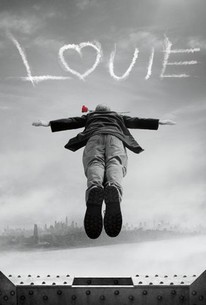 Rate And Review
Tv Season Info
Louie (Louie C.K.) continues to juggle life after divorce and raising his two daughters Lily (Hadley Delany) and Jane (Ursula Parker) in New York City in the third series of this sitcom. As he struggles with commitment and looks for love in all the wrong places, he also pursues the gig of a lifetime. Several actors and comedians guest star this series including Melissa Leo, Parker Posey, Robin Williams, Jay Leno, Gary Marshall, Jerry Seinfeld, Chris Rock, Paul Rudd, Susan Sarandon and Amy Poehler.
News & Interviews for Louie: Season 3
Audience Reviews for Louie: Season 3
(all seasons) A one of a kind endeavor combining C.K.'s stand-up routines with a variety of short incidents and recurring threads that range from hilarious to awkward and from the very real to the deliberately surreal. Although some characters and incidents leave a weird aftertaste, most of them strike as very inspired. C.K. can be enjoyably crass one moment and startlingly sensitive or even artsy the next and this unexpected symbiosis of extremes (and a lot in between) renders "Louie" a very poignant affair.

'Louie' comes into its own in season three with comedy, guest stars and an arch. Who knew Louie CK could act?

Easily became one of my favorite shows of all time. There is something in it that drew me in and it's not the superficial comedic purpose behind it, although not that superficial. It manages to be philosophical and is daring with its subtle questions. Very insightful and inspiring and emotional. I can't believe this show is helping go through a tough time. Fucking good shit right there.

This season is awesome... many guest start... the episode with Robin Williams and the finale scene in it was :'( though the episode was great... young Louie C.K Wow time was,'t good for him :p Sarah Silverman, we get to see Chris Rock and Jerry Sienfield... the show cast his wife and Amy Poehler as his sister... the last couple of episode was :( I don't see him as host, David Latterman finally quit but it's Steven Colbert :p not Sienfield :p It wasn't the funniest season... It's just Louie 9/10

More hilarious observations and gentle jabs at modern life, but this time with a genuine darkness

It isn't as brilliant as the second season, and some of the storylines feel weak compared to others, but this season still has more hits than misses.

One of the best, most creative, original and fascinating shows ever made

Not quite as phenomenal as the second season (not like most seasons of TV would be), but the show churns out winner after winner again this year. Hopefully David Lynch and Louis C.K. will work together again in the future.

Woody Allen meets Ricky Gervais in the best way possible

The newest season of Louie made it the smartest show on television. Full stop.