You might also like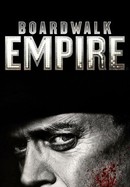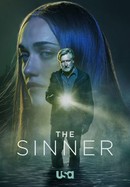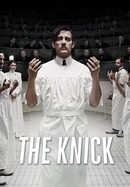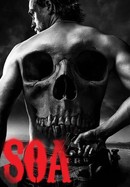 Rate And Review
News & Interviews for Luther: Season 3
Audience Reviews for Luther: Season 3
Very bad incompetent police work

The weakest of the opening three seasons of 'Luther', but that's not to say it's a bad one - the opposite, it's a very good third coming. Not much more needs to be said about Idris Elba, he is yet again the key to the show and gives a hat-trick of superb performances. As for those around Elba, Warren Brown continues to be enjoyable as Ripley, as do Dermot Crowley (Schenk) and Michael Smiley (Benny). Nikki Amuka-Bird continues too. I still like her as an actress, but man does her character continue to irritate - Gray goes full-on hypocrite this season. She's joined by Stark (David O'Hara), who is like a Mini-Me in terms of what I found annoying about Gray in S2. Stark should be one of those characters you love to hate, kinda like Alice (Ruth Wilson) in the earlier seasons, but he's just simply irritating to see - at least to me. I found myself unappeased with a few of the storylines here, which is something that I didn't feel across S1/2. It's not that any of the plots are disappointing or negative, they just unfold in a way that allows me to be questionable about them. The final episode is fantastic, but the one or two before aren't as great as what we've seen before from this show - probably a victim of its own success more than anything, given how utterly brilliant the preceding load of episodes have been. I want to make it clear - I thoroughly enjoyed this when all is said and done, despite some (pretty minor) issues as mentioned. No matter what, I'm buzzing to watch the next two seasons.

The side plot of anti-corruption investigating Luther feels a bit lame and Mary is a pretty bland love interest. But everything else is 10/10 television and I'm still scared to go in my loft after that one horrific scene.

Less of Luther character in this one and more about morality. Stark and Grey arc didnâ??t add anything to the story.

Its still really good, but Luther has less ingenius police work than the past, and more unfortunate, less Alice Morgan. In addition the main villain is a simpering coward who was at times intolerable and non captivating.

Short seasons, two episodes for each killer. A bit average the first two episodes, but the adrenaline in pumping hard towards the end.

Really interesting cop show. Idris Elba is great as Luther. The odd, mostly one sided relationship he has with the genius socipath Alice Morgan (played by Ruth Wilson) keeps things interesting. She seems to be in love with Luther and trys to help him, even murdering a pedophile she believes Luther tried and failed to kill in order to keep him from implicating Luther. I generally like cop shows when they are done well. This one is.

Con una carga dramática de más peso, absolutamente nada va en descenso en esta temporada (episodios bien escritos, buena fotografía y musicalización), mientras Luther va teniendo cada vez más todo en su contra, no nada más en lo profesional, sino en lo emocional.

Season 3 is a bit of a return to form, but the new female detective is incredibly unlikable. I'm still not sure why Wilson never got the screen time she so clearly deserved.