Marianne: Season 1
(2019)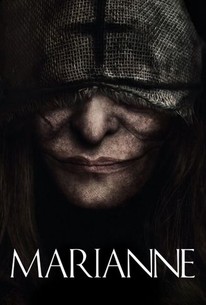 You might also like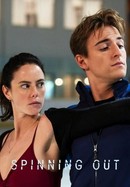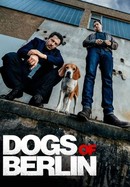 Rate And Review
Marianne: Season 1 Photos
Audience Reviews for Marianne: Season 1
Is this real or are we inside a horror writer`s mind during a first draft? The first two episodes are wonderfully strange: A church funeral shifts between being fully and poorly attended - the writer`s (naked) parents disappear and there is no search. In lesser hands this could have turned silly. Eerie, sly, ghoulish and creepy - everything you want your horror to be. In the Mouth of Madness meets It.

Creepy but fun.The acting is great so is cinematography.And yes those eyes are unforgettable

) This show is amazing and creepiest show ever I've seen. The fucking director stopped after season one. Please make it this series continue.

Creepiest show I've ever watched. And I loved it! I need to watch more French Horror because if this is what yall delivering I have been missing out.

I really liked this, spooky. Well done. I watched it with french language and english subtitles. I can't guarantee how weird it might be with english dubbing if that is available. I've given up on ever doing dubbing because its not actors, its voice actors usually too often the ones that seem to do cartoon work with voices that don't fit or expressiveness that don't fit or even just the vocalization type or dynamic from an ethnicity standpoint don't fit, so I just always do original language with subtitles and always recommend the same.

A fun and frightening journey (mostly frightening), with a fantastic performance by Victoire Du Bois as the haunted Emma Larsimon (who I found magnetically attractive, yet also repellent and obnoxious - a very confusing experience!). Mireille Herbstmeyer's performance as Marianne is mind-blowing and the stuff of nightmares.

Intelligent writing, incredible acting, wonderful voice-over, INCREDIBLY terrifying while also managing to be comedic, without coming off as campy. This is the first horror series that I have seen that had organic comedy in which the writers were able to keep each element completely separate so as not to dilute the horror and vice/versa. This has quickly become one of my favorite series of all time and it's a shame that it was canceled after only one season, but that seems to be Netflix's go-to move. Even if a series wins awards, they make sure to cancel it before it has a fighting chance.

Esta serie nos ofrece el suspenso y el miedo que tanto nos gustaba de las películas de terror del siglo anterior.

Marianne on Netflix is a Blair Witch-esque story. While it has a fantastic plot with fantastic actors, it's not that scary. However if you go in understanding it as a psychological thriller rather than this jump scare-fest the trailers make it seem to be, it's a good watch. I don't blame the show for this, just poor marketing. You don't often see characters in horror have this much depth— and usually in horror shows/movies when the main characters make the wrong decisions, it seems like they are just stupid i.e. when any person falls down a flight of stairs. (seriously what is up with that). In Marianne, because of our deep understanding of the character's advantages and flaws there is a motive behind every decision. You can understand "why she went in there" or "why he did (insert stupid thing.)" I was glad to have watched it. The character Marianne herself was very well done, and watching her character exist within so many people delightful. The show also has beautiful cinematography there are shots that could absolutely be a desktop background— and I mean this in the best way possible. The way they frame the characters as well as some of the more tense scenes is very clever. For example how they set up the shots of water conveys so much meaning that becomes increasingly more clear and haunting as the show goes on. The soundtrack as well— especially the poem— creates even more depth to the experience.

Easily in the top 5 best horror series I've ever seen, possibly AT the top--it's that good. As I was getting into this show, I kept thinking "it can't possibly have all this awesomeness in one show, it's basically everything I like!" I texted my best horror compatriot immediately saying "all of my foreign film time is taken up by Marianne on Netflix, it is UH May Zing. Scary as hell. Reminds me a lot of Hill House in terms of production quality, but it's way scarier". 100% must watch if you're a horror fan.