Money Heist: Part 5
(2021)
Where to watch
Subscription
You might also like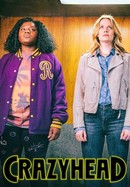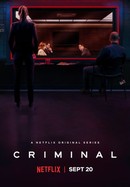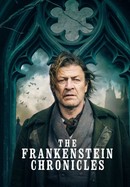 The Frankenstein Chronicles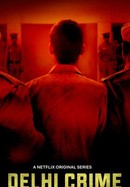 Rate And Review
Money Heist: Part 5 Videos
Money Heist: Part 5 Photos
Audience Reviews for Money Heist: Part 5
Only up to episode two. Watching it I was horribly angry. With so many corrupt government personal in the real world, it hit harder than just a TV show. The actress that plays Alicia Sierra makes me despise the character, which she does so good. I love my anti-hero Dali's, but I just cannot watch any more of this series. Maybe it was the death of one of my favorite characters, but I need my morally corrupt villains punished.

Un buen final para esta gran serie

Excellent part, especially Volume 2.

An amazing series ending to an amazing series. Best season.

It's sad to see how the show has now ended and I think it could've had a better ending, but this season was still another great thrilling season. But I think it should've focused on the other characters more than just the professor

A disappointing end to the series I do reckon Netflix has a lot to answer for replaced the intrigude and the unpredictiblilty with melodrama and rushed action scenes. Shame the characters were really interesting in the First Heist now a too one dimensional gone is the raw energy

Enjoyed the first three seasons, found the fourth pretty boring, but this 5th one was back on track in my opinion. Not easy to stretch the same plot for five seasons and keep it always interesting. Would have liked to see different twists, but everyone has different views and expectations. All in all quite a few hrs of fun and many interesting characters, wish all series would be so enthralling !

A thrilling finale with new twists and turns. Please watch this show its very good.

It was straight-up painful to watch. Drawn out, filled to the brim with unnecessary flashbacks and absurd mulligans. For starters, the unnecessary simplification of interesting characters into feminist lucid dreams in place of actual character development. To contrast between the first two seasons and seasons 3,4, and 5 for instance, Tokyo was a femme fatale, a chaotic character that disrupted any equilibrium she came in contact with which made her so interesting. In 3,4,5 she just became a practical living memory of just flashbacks. Or Nairobi becoming completely unlikeable by being thrust into weird exaggerated sexism scenes. When not moored to Helsinki, Nairobi was just dull. Perhaps the over-explaining of characters and weirdly unrealistic, forced, and out-of-place dialogue killed the characters who received the most screen time, which was mostly the female characters. The only character I didn't end up hating by the end of the show was Helsinki really. The villain situation was just absurd as well. In the first two seasons, the primary antagonist was complex, with ideals and bristling with intelligence as Murillo played a mental and physical chess game with the Professor. A show needs a real foil that's not some nazi who kicks kittens and can't utter a sentence without reading off a laundry list of slurs. Or some mulligan woman who's eight months pregnant but somehow can physically take down three fully grown men and all but combat the professor and his gang in some of the most profoundly contrived scenes I've ever witnessed that'll have you sitting there going COME ON REALLY? Or the guy who ends up the final person in charge whose name I can't even remember and whose personality was so bland that I'm sure I could erase all his actual dialogue and replace it with "just get it done!" and "my blood sugar is low" and it wouldn't make a difference. The social commentary of the 3,4,5 seasons was all over the place. It began with some vague gesture toward wealth redistribution and anti-corruption, but then just vanished and the show made a fascist guy who slurs to personify some absurdly reductionist version of modern-day 'evil' who shoots Nairobi, who at this point is so unbelievably bambieish as to risk an entire heist to get a stuffed bear and fall in love with another character with little to no dialogue; and juxtaposed it with this random smattering of a newly introduced transgender character to personify the 'good' as she tells her story of struggling to be accepted and of course all the characters do which I wasn't sure if this was added to just kill more time or to make the main characters appear socially 'correct'.

I've Loved this series from the beginning. This part was a fitting finale. It kept me on the edge of my seat and wanting to come back for more.
See Details