Most Dangerous Game: Season 1
(2020)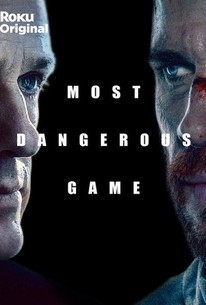 You might also like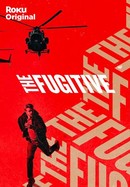 Rate And Review
Most Dangerous Game: Season 1 Photos
News & Interviews for Most Dangerous Game: Season 1
Audience Reviews for Most Dangerous Game: Season 1
Amazon Prime-turned movie, definitely watchable because of the Godfather-like power of Christoph Waltz and yet his non-superhero hunters seem brainless in some areas. Dodge is an athletic survivor, almost like James Bond but without the fancy electronic weapons and defence gadgets. The movie is down-to-Earth, nothing supernatural about it, probably that's why the score is just above average.

Here's the great thing about "Most Dangerous Game": It's actually worth watching. Here's the worst thing about "Most Dangerous Game": It's on Quibi, a new small-screen streaming service with a limited selection of content that, sadly, is nowhere near as watchable. Quibi itself I found to be useless. Its short 5-to-10-minute episodic format of movies is frustrating and irrelevant. I get that the makers of this service are trying to tap into the disjointed lifestyles and short attention spans of millennials, but that's what a pause button is for. So why do we need this? Most of the content I watched on Quibi felt very "trending issues" centric, with logic and good storytelling thrown out the window in favor of playing lip-service to hot topics that'll be forgotten in a few years. A sampling of their offerings include "Survive," which was a movie that just felt cheap; "Die Hart," which took a great concept and flushed it down the toilet with poor execution and a lifeless ending; and then there was the stalker thriller "The Stranger," which, honestly, I turned off after the virtue-signaling heroine stated her preference toward veganism for what had to be the third time. My eyes can only roll so much during one movie. That brings us to "Most Dangerous Game" which is why I signed up for the service's free trial to begin with, and for two reasons: 1. I'm a huge fan of the original short story by Richard Connell first published in 1924. I've enjoyed many of the adaptations of this kind of thriller, my long-running favorite being "Hard Target" with "Surviving the Game" a close second. And... 2. Christoph Waltz, who is one of those actors that just owns every scene he's in. In "Most Dangerous Game," he doesn't disappoint. Waltz is mysterious, menacing, fun, charismatic, and clearly the movie's MVP. Liam Hemsworth--in what is probably his most engaging role yet--plays Dodge (get it? "Dodge" the bullet?) who, upon learning he has a terminal illness accepts an invitation to play in a dangerous hunting game to secure a fortune for his family. The catch? He's the prey. The production value of this "movie" feels high, the cinematography is slick and cool, and the movie comes off as a big scale thriller. The action is good. The cast is great. There's even a few well-developed side characters who, although not given a ton of screen time, mesh with the well-written script to give you a good sense of who they are. The movie's biggest problem is that the thrills are truncated by its delivery. The episodic format makes the movie feel slow and saps the energy from the momentum as soon as one episode is over. The biggest hindrance to watching this movie is Quibi itself, which only allows you to watch their content on a mobile phone. This, ultimately, isn't worth it to me, and I'd rather wait until the collected episodes become available in movie form on blu-ray or on some other streaming platform. I'm sorry if this feels more like a review of Quibi than the movie itself, but the way "Most Dangerous Game" is presented makes it impossible to separate the movie from the platform. The movie is good fun. The platform sucks. Find a way to watch this one apart from Quibi and you'll probably have a good time with it. Me? I spent more time cursing Quibi between episodes than enjoying the movie itself.

Unlike most reviewers here I watched all 15 "mini episodes". And while the show isn't complete garbage, it's damn close to garbage storytelling. I actually find the 9-min format rather annoying. It forces a lot of contrived cliffhangers that otherwise have nothing to do with the story. But format aside, the show has major story problems. First, it's one of the most unrealistic "hunts" you can imagine. The "hunters" if you can call them that are bumbling idiots. are we to believe they've done this before? Yeah right! They literally reek of being "actors" playing hunters. I don't believe for a moment any of them actually want Dodge dead. Or are even capable of it. They pause and hesitate unnaturally that only really says they don't themselves understand the life and death stakes here. Especially given Dodge's size and athleticism. He could literally beat the crap out of any of them if forced into a corner, given none of them show any skill or experience in hunting. But instead the show forces corny dialogue into these scenes that would never happen given the stakes. I want to say the show is so bad it's good, but it takes itself so seriously, even using "Mr Robot" style intros that it's hard to just not be offended at what they think passes for good drama, simply because they have a great camera team and crew (the best part of the show is that it looks expensive b/c I'm sure it is). The acting is decent in parts, but falls flat in other with ultra cheesy line deliveries, like "clever, clever boy". If they do another season, I hope they hire a writer who understands story, and not this watered down seen it a million times lameness.

I enjoyed it. Well put together cast. The only time I wished there were more was the finale. It was the only time I felt the show was rushed but that is typical of endings. Definitely recommend it.

good movie. there should try and improve in the cooking aspect in episode 2.because the oil wasn't whooshing since its frieing

This is not a masterpiece, but Christoph Waltz and Liam Hemsworth are utterly watchable. It take several episodes for the action to begin, but I found it a welcome distraction from watching cell phone videos of white police brutalizing people gathered to protest racist police brutality.

Was pretty good! I don't know what else to say about it other than it was a solid series that kept me hooked the whole time.

Starts slow and strains believability. Hemsworth is too strapping and in shape to be so ineffectual. Never been a Boy Scout? Hard to believe the guy who wows in a sales pitch fights for his life like he barely cares. Your life on the line you'd beat these hunters senseless. I like the short chapters. Christopher Waltz is wonderful. But Hemsworth's character needed a little more Steve McQueen and a little less pre-western Jimmy Stewart.

The show was very compelling. I highly recommend it. Christoph Waltzs is as always, magnificient in his role.

Love the concept so will give it 2 stars but the action, or lack there of, is laughable so far (episode 7). Dodge (Liam) is only able to put up some kind of fight and drag the game on due to what seems like very sloppy and laugh out loud, careless mistakes from the hunters. Passes the time during lockdown but would not watch otherwise. This is honestly more of a comedy.