Silence of the Bees
EPISODE: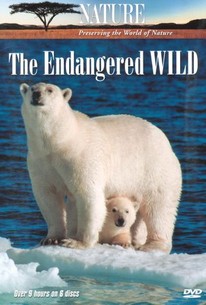 Episode Info
As originally produced for - and broadcast on - PBS, the documentary program Nature: The Silence of the Bees travels back to the winter of 2006, when an odd and enigmatic phenomenon transpired in the entomological realm: millions of honeybees vanished without a trace from their hives, thereby putting the global food supply at risk and rendering untoward acres of crops extremely vulnerable to externalized threats. Tragically, this phenomenon continued far beyond the initial season in which it was discovered. Silence of the Bees carries audiences to a series of locales where the catastrophe continues to transpire, including hives now vacant and fallen. It also ventures into scientific laboratories, where entomological researchers race against time to prevent the complete and permanent extinction of the honeybee as they search for the reasons behind its demise. The program then provides a detailed exploration of the insect's history, its role in influencing human diets, and the potential losses wrought if honeybees vanish from existence altogether.
Silence of the Bees Photos
Discussion Forum
Discuss Nature on our TV talk forum!