The Orville: Season 2
(2019)
You might also like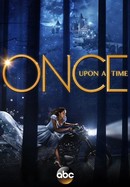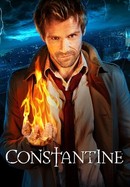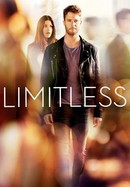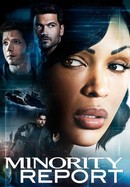 Rate And Review
The Orville: Season 2 Videos
The Orville: Season 2 Photos
News & Interviews for The Orville: Season 2
Audience Reviews for The Orville: Season 2
The polish on Season 2 is obvious and its clear they've worked through Season 1 jitters. Forget ST:D or that Picard nonsense, The Orville is the Trek you've been waiting for and I cannot wait to see where it goes from here.

Esperando con ganas la 3ª temporada de The Orville en hulu (USA), Star en Disney+, Disney+ Hotstar y Star+ (Internacional). Me lo pasé muy bien con la 2ª temporada después de una primera temporada divertida y entretenida y aunque algunos se ríen por que puede parecer una parodia de Star Trek, no lo es. The Orville juega en una liga mejor en series de bajo presupuesto, su 3ª temporada pasará al streaming de alto presupuesto, pero la serie tenía y tendrá su propia personalidad. Adoro el show y lo viví entusiasmado.

RT's 2 star description "Meh, it passed the time." is the absolute perfect description for this show. I am a sci-fi junkie and fan of Seth MacFarlane so I thought this would be a home-run. But it's just so plodding and unimaginative. There are no grand adventures, no stunning and innovative creations, no fantastic technologies or interesting novel aliens. No real heroes to root for, just the current storytelling "meta" where everyone is tragically and exaggeratedly flawed and I couldn't care any less if the Orville flew into the Sun killing all of them. I have a hard time understanding why this series was even made given how pedestrian the story lines are, and how Seth's strength (comedy) is basically buried. I hope it will finally get off the ground in Season 3 but after two dull stinkers with Seasons 1 & 2, I'm not holding my breath.

What an amazing show! Seth MacFarlane delivers his best comedy in season 2. Great storyline and easy to watch.

This show only got better in Season 2. Great epic space battle scenes, moments of emotion, and lots of moments that made me think about the show rather than just mindlessly follow along. I would have thought the epic battle to save Earth would have been the season finale, but it was just a set up for the set up of the finale. I love how this show has an on going narrative through out the one off plot lines from episode to episode. Great continuity.

The comedy spilled right on over to this season. Great cast of characters. The missions are getting better.

Simply great good cast good stories . The two parter is absolutely brilliant

It's a fun light sci-fi show if you don't mind a few unbelievable situations here and there. The cast is spot on except for.. well.. Seth! His acting is subpar and he is just not convincing in most of his scenes. I tend to ignore him and focus on the others. It really is unbelievable how weak his acting is, considering he is the creator of the show!

More truly Star Trek than any of the recent so called Star Trek shows or movies. If you loved The Next Generation, Voyager, or Deep Space Nine - you'll enjoy the Orville.

Everything I loved about season 1 but better. Has one of the best sad episodes ever.