Ripper Street: Season 1
(2012 - 2013)
You might also like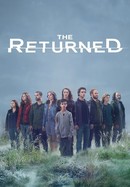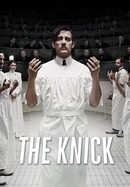 The Girlfriend Experience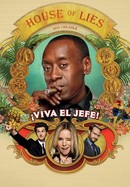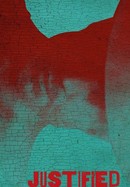 Rate And Review
Ripper Street: Season 1 Photos
Audience Reviews for Ripper Street: Season 1
One of the best series I have ever seen. Each character is fascinating and so well-acted that you forget that this is a show and not a real-time glimpse into the past.

Mind that you might need a bit of a strong stomach for this one. If you do, delve right into it. You'll enjoy it.

They need to replace the main characters wife current one is such a Downer

Best series I've seen since The Game of Thrones

AMAZING !!! It has to be said upfront - " Leman Street team is better than Sherlock". Plot has many twists & turns but most amazing is the depth of each character & their different shades. Victorian Dark Age is shown with some accuracy. A must watch for any suspense fan.

The show is really good. The way the portray characters really keeps you on edge. You just don't know what plot twist is gonna happen next. The season starts off very strong and you wanna keep watching.

Watched out of curiosity since I am fascinated with the time period. It is like a British Wild West! Iâ??m on Season 3, currently.

I decided to check this series out as I am an enormous fan of Matthew Macfadyen. I am dismayed he does not get a wider audience as he can effortlessly switch from comedy to drama, such as "Ripper Street" and still be able to pull of the ennui of the alluring Mr. Darcy. Sigh. Alright, enough with unrequited crush on M and M. The show is a blueprint that other programs should follow: intriguing and highly thoughtful scripts; not dumbed down for the masses and set and costume design stately enough yet reaching the bitter dregs of society at that time. From Reid to Bennett and Jackson and everyone in between whether whore or hoodlum, these actors are teaching a master class on what it means to be a performer. "Ripper Street" is one of the most fascinating programs I have ever had the pleasure to watch. To sum things up, I'll take a page from Mr. Darcy's book: "Ripper Street"-you have bewitched me-mind, body and soul.

I actually thought the first episode was rather poor and didn't continue with the series for quite a while however Im so glad I did as Ripper Street got better and better. It outwitted itself in humour, improved in quality and characters stories grew with every episode. Each hour was unique and thoroughly thrilling. I love the tale of Jack the Ripper and its era so this was a must watch for me but anyone who enjoys light hearted crime drama will love this show.

Excellent series, with exceptional acting, well-developed characters, striking visuals and an effective mix of crime, drama and suspense. Matthew MacFadyen is perfectly cast.