Riverdale: Season 3
(2018 - 2019)
You might also like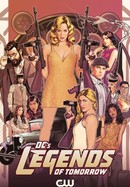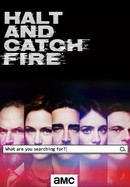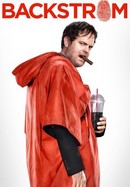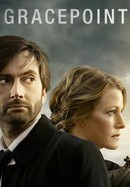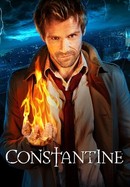 Rate And Review
Riverdale: Season 3 Videos
Riverdale: Season 3 Photos
News & Interviews for Riverdale: Season 3
Audience Reviews for Riverdale: Season 3
Riverdale turned from crime drama into lord of the rings, I suggest watching it with friends, at least you'll have someone to suffer with you.

The worst season. Everything became nonsensical, cringey and mediocre. The only way to watch this is to throw all sense of logic.

Terrible writing that makes little sense and borders on ridiculous in a bad way. Sexualized teenagers in a non-heathly way and 100% for the adult gaze.

Right off of the first episode, we're already hit with MANY plots that barely make any sense. The Gargoyle King, and Archie's time in juvie. And other things. And it barely even manages to keep up with it's own plots. Archie and Cheryl are also completely wasted in this season, the writers are obviously running out of ideas for Archie's character, and it shows. He's constantly going on wacky adventures, meanwhile the other characters have "consistent" plots. Meanwhile Cheryl had no use after season 1, and is just here to be Toni's Girlfriend. The addition of the musical episodes is also starting to just get insane.

Rotten Hollywood review: 17%

Bad writing, inconsistent characters, and a bizarre and unrealistic plot. It strays so far from the iconic lightheartedness of the Archie comics--and the first season wasn't even that bad--while making the show itself just a hot mess of cliché plotlines and lame drama. Nothing makes sense; everything is just too overwhelming. There are very rare clever approaches to anything in the show. And why are there cults involved? The first two seasons had literal murderers (which is already unrealistic) and now it just gets worse. It had a lot of potential.

Riverdale is a strange show. Gangs and local businesses being operated by teens? It's weird. Season three is where I stopped watching because I felt it went so far outside any kind of logic or redeeming qualities even. What got me to tune back in was the handling of Fred's death (I don't consider this a spoiler since the actor passed away in real life.) This says "meh, it passes the time" with two stars and that's not even right in my mind - this season gets very cringe worthy. I'm glad the new season has done a time jump so what they are doing makes a bit more sense because at least they are over 21.

Esta temporada tomo un giro muy inesperado, mantiene la intriga y lo extraño y bizarro que puede pasar en el pueblo de riverdale

I feel like with the farm and the g&g its getting just from pretty generic high school crime, drama to just getting desperete to be "original".

Warmed up satanic panic?! Are you serious? Nothing good was added to the show this season! The writers should be ashamed of themselfs!