Riverdale: Season 4
(2019 - 2020)
Where to watch
Buy from $1.99
Subscription
Buy from $1.99
Buy from $1.99
You might also like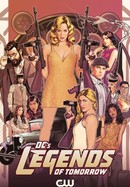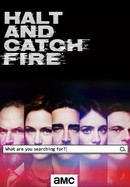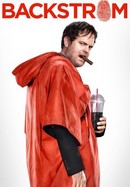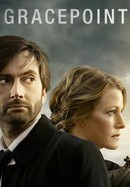 Rate And Review
Riverdale: Season 4 Videos
Riverdale: Season 4 Photos
News & Interviews for Riverdale: Season 4
Audience Reviews for Riverdale: Season 4
I will never not love this show.

TOOOP!!!! I love this its the best season in riverdale.

Anyone who has watched the series will fully enjoy this season.

The show's starting to show it's lack of ideas this season. It has a good cast and soundtrack as always. But it's repeating plot lines (Nick St Clair, Hiram getting back at Veronica. Jason Blossom's death, etc,). Plus pulls out a secret family member. Veronica gets a surprise sister, Archie gets a secret uncle and of course Betty's secret brother is given a large role. The mystery is very light this season. I hate side plots for the main characters which seperate the characters from the group and high school. I hated Archie's jail plot line last season, and I hated Jugghead's prep school plot line. Also I hate Hiram so much and four seasons in is so frustrating. I couldn't care less that he was dying and the show shouldn't have even attempted to make me care. We also get a frustratingly annoying new principal. The mystery is also solved too quickly and is too confusing. The musical episode, while camp and fun (as always) came too late in the season and strangely in between the two mysteries.

Riverdale nessa temporada foi uma enrolação com quase 20 episódios! Com pouca criatividade tiveram que tirar das profundezas algum tipo de roteiro, que só no último episódio teve uma explicação, e foi legal mas por alguns minutos, o principal cenário da série é na escola literária onde Jughead passou, e lá já é visto com olhares ignorados, aquela mesma história pois ele sendo o mais pobre que os outros, os julgamentos e pegadinhas começam, e tentam conseguindo prender ele em uma caixa, o que naquela hora ele queria uma vingança, além de ter um parente dele que foi escritor e acho que foi isso que os deixaram com inveja. Além de ter aquelas brigas intermináveis da Verônica com o pai Hiram Lodge, que é bem cansativo de ver, em um grande resumo é aquela temporada que serviu para enrolar demais, e não sei como foi para gastar tanto tempo em ideias para o roteiro mas nessa foi como uma temporada inexistente de assunto, conteúdo, eu pergunto qual foi a razão de ter o Jughead nessa escola? O que trouxe de novo? Sinceramente foi uma série de episódios vazios que muitos não dava para entender muita coisa. Bem, estou assistindo a última lançada na Netflix, e até agora estou curtindo um pouco, parece que deu uma melhorada, pois pior que fazer uma série de colegial de sucesso é conseguir manter depois de todo elenco ter formado, vamos aguardar aos desfechos.

This season was pretty boring, I think it was a lot worse than season 3, all the mysteries here had no payoff, the whole point of this season was supposed to be, Oh Jughead's dead, JK no he's not, LIKE WHAT! It wasn't exactly good.

This show has nothing going for it anymore.

Better than season 3, not that hard to do. I actually enjoyed an episode or two.

I enjoyed it, unlike season 3

Terrible writing that makes little sense and borders on ridiculous in a bad way. Sexualized teenagers in a non-heathly way and 100% for the adult gaze.