Secrets and Lies: Season 1
(2015)
You might also like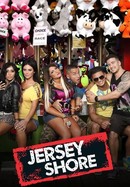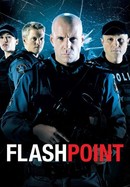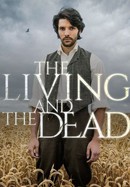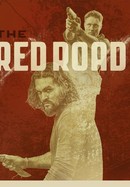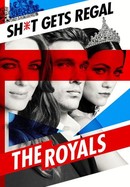 Rate And Review
Secrets and Lies: Season 1 Photos
Audience Reviews for Secrets and Lies: Season 1
The script may be slightly uneven with questionable coincidences for plot convenience here and there, but overall, Secrets and Lies' debut season provided just enough intriguing and anxiey-ridden moments to keep me satisfied until its finale.

I liked most of season 1, there was lots of mystery but at times it seemed like just too many red herrings. I didn't like how it ended at all. I also didn't like that in the start of season 2 I only heard about what happened to Ben and his daughter from season 1. I really wanted it to do so much better then it did. ?? Currently watching season 2 now.

I really liked nearly all the characters in this show, bar Cornell and Ben's wife. I didn't like her character from the start, and she really put me off. In the end I was really hoping that Ben was innocent, I wanted him to be innocent. I wanted him to be without his wife, as she appeared to be only out for herself and appearances. But I really didn't care if Cornell caught him or not. She wasn't likable, and the whole performance really ruined the entire show for me.

So addictive couldn't get enough. I think I've told everyone i know to watch this and review it. Everyone has come back and said omg so amazing. Plots twists perfect!

One of the best shows I have watched in a while! Great finale, alot better than Broadchurch.. It really baffles me how this got a bad rating by critics, this is why I don't listen to them anymore absoloute clueless!!

Oh yay, a drama about a murdered child. It just ironic that this show is being broadcast by the channel known as the ABC FAMILY. They may as well purchase the rights to Law & Order: Special Victims Unit and make this the go-to hour of family fun

I was very skeptical and began to dislike the show in the first 3 episodes... but i gotta say... this show turned out to be fantastic. what a ride! I called the ending about half-way through the 2nd to last episode, but it still took me by surprise! Very good show, I have no clue what they plan on doing with season 2... but wow... BINGE WATCHING IS A MUST

There are so many possible suspects. They get you believing anyone could have done it.

Great show! You need to be very attentiv while watching not to miss any clues but it's really good.. I already have 2 theories.. can't wait to see if i'm close

Absolutely wonderful. The tension starts at the very first scenes and keeps such a high level until even the last moment. All the loose ends get tied together just perfectly, the way the murder, whoever it may be, gets revealed is so shockingly good. The series had me chew my nails off, tremble in excitement and feel for any character involved. A must see for anyone who likes darker scenarios. The term "dark" may be understood differently, but personally, the ending and the actual end of the story was so cruel and tragic yet the best way to do it. Not for easily saddened people, but for anyone else, give it a shot!