Where to watch
Buy
Buy
Subscription
Buy
You might also like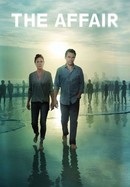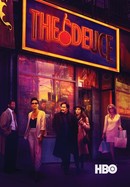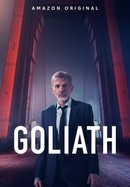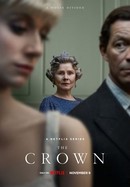 Rate And Review
Sharp Objects: Miniseries Videos
Sharp Objects: Miniseries Photos
News & Interviews for Sharp Objects
Audience Reviews for Sharp Objects: Miniseries
Me parece que enfocar la serie en enfermedades que muestras el lado vulnerable de los personajes es muy interesante de analizar, a medida de flashbacks, la serie siempre es propositiva, en cada episodio se explorar a los personajes desde un ángulo frágil, la serie no busca victimizar a nadie, busca crear personajes auto suficiente que sean más que su carta de presentación, son personajes humanos, con fallos y cualidades, pero todas ellas marcadas en la serie, todo acto tiene una consecuencia en la serie. En el tema técnico la serie es brillante, la fotografía es brutal, como cada escena se conecta con la siguiente es impresionante, la fotografía es muy dinámica, que contrasta muy bien con lo a veces 'lenta' que puede llegar a ser la trama. Me parece que la participación de Amy Adams y Eliza Scanlen es brillante, mientras que Amy Adams adopta un personaje mentalmente frágil, que a base de comentarios satíricos intenta cubrir su real personalidad, Eliza Scanlen hace un personaje multifacético impresionante, por momentos personifica a un personaje rebelde, arrogante y por otro a uno muy roto y sin personalidad, la dualidad de su personaje la hace interesante, ya que en ella recae gran parte del misticismo que oculta la trama. La serie puede llegar al fallar en ser sobre explicativa sin explicar realmente algo, busca ser más profunda de lo que la trama puede dar, donde el misterio y resolución del asesino llega a ser ambigua por centrarse en otras sub tramas muy superficiales y que no aportan necesariamente algo a la trama, pero todos esos detalles son tapados por la gran sutileza en matizar ciertos eventos, como el celular roto, que representa el estado mental de Camille, o las cicatrices, que bien pueden representar la vulnerabilidad del cuerpo mismo, y como la mente puede ser tan dañina que puede afectar a lo físico, o la misma casa de muñecas, que puede representar la falta de libertad que se conjuga con el ambiente asfixiante que el espectador puede llegar a sentir. Sharp Objects es brillante, es una crítica social a la misma sociedad, y como la gente siempre señala a la persona mas redundante en vez de detenerse un momento a pensar por ellos mismos y no en crear una opinión a base de la mente colectiva, esta serie fomenta en el espectador en ser independiente en todo aspecto, ya sea mental o físico, y en no dejarse de cuestionar todo lo que lo rodea a pesar de que muchas veces siempre haya una opinión pre establecida de cierta persona o evento.

The series kept me interested the whole way, but a couple of things bother me. The first is apparently the producers think no one has air conditioning in the South. The setting looks more like the gulf coast than Missouri. Either way, most folks have AC. The second is how did Camille cut herself in places that only another person could reach? The scene where Camille lets 18 year old John take her clothes off did not seem to match up with the character. It seemed very out of place and didn't add anything to the story.

Well, I love movies, while hating series which don't come to an end in each episode. Thus series, which run for years and years on end, make me absolutely puke. The most I can handle is a miniseries of 4-6 episodes, so as I like Amy Adams I gave "Sharp Objects" a try last night, realistically expecting that I might switch it off after only 10 or 15 minutes (as with most). But surprisingly the first episode was quite captivating and intriguing, so I started the second episode an so on. But soon one wonders if there is any tension to arise at any certain point, so one starts fast-forwarding more and more, and faster and faster, only stopping when the image tells you that something important might pop up. But it never really does! The villain of the story is soon quite obvious, the latest during the third episode, pretty much borrowed from a Jessica Lange classic movie. But all you see is people drinking and drinking and drinking, vodka and whiskey, and I am sure I never saw so much booze consumption in any movie or series before, and talking bull... without ever making the whole thing more interesting. No wonder that I watched the whole 7 hours and 1 minute in just over 2 hours, to finally get to a very predictable ending after 6 hours and 55 minutes, soon followed by an unexpected and unrealistic twist in the very last minute. Gosh, what a waste of time.

I loved the book Sharp Objects, and this mini-series not only lives up to the novel, but in some ways exceeds it. Amy Adams is absolutely brilliant and the series is so well shot. The overarching mystery is fantastic, but the drama between the family and the spot-on interpretation of a claustraphobic small town is really what shines. Sharp Objects stuck with me for weeks after finishing it.

The first 4 episodes are just to slow but stick with it. The last 4 are awesome

amazing show. The ending left you screaming for more, but it was just perfect

Sharp Objects is the type of drama that seems at first to be gripping and intelligent but after the 2nd episode you realize is moving so slowly and most of the characters are so strange that the viewing experience starts to border on tedium an incredulity. You begin to wonder: in real life, are there really people as affected, helpless, feckless, and dumb as those portrayed? If there are, perhaps we have films like this to thank! But thank God this not real life and you can jump to the end to see if this painfully slow ride was worth it. If you do, you may agree with me that the whole exercise was insulting and sadistic, or you may find bits of redemption here and there throughout the journey. So, your mileage may vary, but for me, Sharp Objects made me want to poke my eyes out.

Be sure to keep watching when the credits at the end of episode 8 roll.

One of the best miniseries I have ever seen. The plot is very good and interesting, all the actors have done a great job.
See Details