Sharp Objects: Miniseries
(2018)
You might also like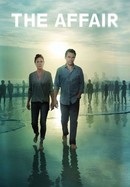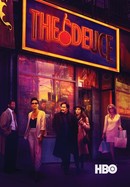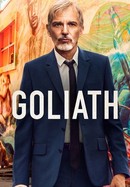 Rate And Review
Sharp Objects: Miniseries Videos
Sharp Objects: Miniseries Photos
News & Interviews for Sharp Objects: Miniseries
Audience Reviews for Sharp Objects: Miniseries
One of the best miniseries I have ever seen. The plot is very good and interesting, all the actors have done a great job.

Well, one thing you can say about this show is that it's definitely different. It's probably not going in directions you expect, down to the twisted end. That said, it was a little too weird for me sometimes! I still finished it though and mostly enjoyed it. Adams retains her charisma despite being one hot mess in a hot mess family.

This was a very well done tv show. I had no idea what it was going in. Only to find it was well acted, well directed, well written, good sound track, etc. I was absorbed from the start. Up until to the end. I watched it in about a week. Watching ~1 episode per day. A lot of shows can start good and build things up for awhile, but few can close to a satisfying degree. This show was a closer. One of the best tv shows I've watched. As the extra 'inside the show' commentary at the end mentions - the ending was well earned.

Like the book it's based on, "Sharp Objects" captures the same creepy slow-burn mystery. I read this book before this series was released and since it had been a while, I decided to check it out. While I do love the trend of books being adapted into miniseries, I feel this story might have worked better either as a long movie or a much shorter miniseries. The story feels a bit dragged out and I would say the experience of reading the book is a bit stronger. Nonetheless, I still liked plenty of things about this show. I thought the casting for all of the characters was very well thought out and fit fairly close to what I imagined when reading the book. The story unfolds gradually and maintains the creepy vibe that is to be expected from a Gillian Flynn thriller. Overall, I think the book is a bit better not necessarily because of the few changes in this adaptation, but because it is more addictive and paced better in that format. Nonetheless, I enjoyed revisiting this fascinating and unsettling story through this miniseries.

An incredible slow burn mystery. Sharp Objects is a gripping and impacting character piece wrapped up in a delicious who-done-it package.

I was honestly pretty disappointed by the end. I kept expecting the pace to pick up and for something more exciting to happen but it remained slow and honestly kind of boring. Yes, the performances by Amy Adams, Patricia Clarkson and Eliza Scanlen were superb but even they couldn't save a meandering, drawn out story like this.

Es una serie interesante, por algunos momentos puede tornarse lenta y parecer aburrida, aunque siempre al final de los capítulos salva esta situación, vale la pena invertir las horas que dura en verla.

This mini-series in an incredibly slow burn, but done so very well. The back and forth between past and present, the eerie scenes that gain significance as the series progresses, the way that Camille's (Amy Adams) trauma is portrayed is sheer excellence.

While the performances are brilliant, especially Adams' and Clarkson's, overall it feels too dragged out and too slow. Good show, not as spectacular as the reviews would make you think, though.