Sherman's Showcase: Season 1
(2019)
Where to watch
Subscription
Buy from $1.99
Buy from $1.99
You might also like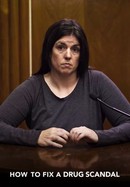 How to Fix a Drug Scandal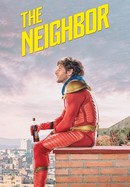 Rate And Review
Sherman's Showcase: Season 1 Videos
Sherman's Showcase: Season 1 Photos
News & Interviews for Sherman's Showcase: Season 1
Audience Reviews for Sherman's Showcase: Season 1
One of my favorite shows of 2019! Surreal and hilarious--like a mix of Eddie Kovacs, the Twilight Zone and Laugh-In. I'm crossing my fingers that there will be a season 2!

Hilarious! Takes me back to a time of soul train and solid gold!

There's NOTHING LIKE THIS ON TV. The Original music is not only perfectly comedic, but the songs are CATCHY TOO! Sketch variety truly at its peak with this one!

Do you like kale? Drink soy? Well then, grab a leaf, start dipping and settle in, you're going to love this.

Literally For The Culture! Being on the less seasoned side of millennials (cough*) I feel like I know enough of the references but couldn't quite live through them. I'm a 1990 born chronic rerunner! But THIS gives me all the feels with enough current stuff to not lose me along the way! Sidenote: the diva cup last week TOOK ME OUT! Lol

Is it Wednesday night yet?! I've watched the first two episodes 5 times. I wake up with Marina del Rey stuck in my head almost every day. And the days that I don't it's Time Loop or Drop It Low (For Jesus). This show is so clever and well written. Every time I watch it I discover a new joke. So many layers of jokes it's crazy. It's unlike anything else on TV and I love it. Rest In Power Human Crayon.

This is genuinely my new favorite show on TV - the writing, music, choero, performances, set/costume design are all A+. There is nothing like this on TV right now! If out of the box, thoughtful humor is your jam, I promise you'll love SHERMAN'S SHOWCASE!