Where to watch
Buy
Buy
Subscription
Buy
You might also like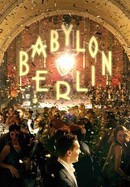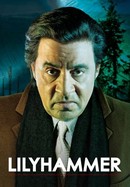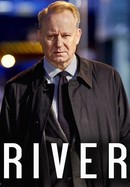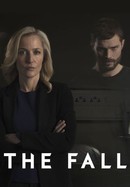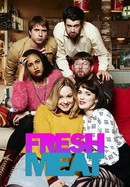 Rate And Review
Six Feet Under: Season 1 Photos
Audience Reviews for Six Feet Under: Season 1
One of my favorite series of all time. Character development, themes of redemption and real-life situations with spiritual depth at times.

Way too much cussing in almost every sentence. They have to hit you with the "F" word over and over until I stopped watching after the 4th episode. Great cast, good story all ruined by the filthy and I mean filthy language.

Excellent performances all around.

It really is a perfect 10/10.

This is one of the best premiere seasons of a television series of all time

"UNA DE LAS MEJORES SORPRESAS QUE HE EXPERIMENTADO" A pesar de que esta serie sea una obra multi premiada, creo que hablare por algunos al decir que desde que salió hasta hoy nunca había oído hablar de ella hasta hace poco, pero no importa el tiempo que tarde en llegar a mi, lo importante es que llego y doy gracias por esto, porque a pesar que no se lo que me espera mas adelante con esta serie, estoy muy emocionado por averiguarlo, es de esas serie que con el primer capitulo tea atrapa y en mi opinión en esta primera temporada dejan todo en el asador como si fuera su única temporada, no falta entender mucho de narración para sentir que la serie es redonda y completa, con personajes vivos y que evolución cada capitulo y caen y vuelven a levantarse, con una temática que permite decirme y darle el calificativo que es una de las obras mas humanas que existe, ya que constantemente tratamos con el tema por excelencia un nuestra existencia que es la inevitable muerte, pero también exploramos lo que es estar vivo sin caer en una pseudo-filosofía entendida por pocos, cada uno de sus personajes están tan bien construidos que es imposible no sentir la empatía y cariño suficiente para poder conocerlos y charlar con ellos, en especial a mi parecer la mama de los Fisher Ruth Fisher, interpretada por Frances Conroy, que es una especie de Phoebe de Friends con un toque del humor y comportamiento de Sheldon Cooper y una calidez y transparencia al momento de reflejar emociones que te deja absorbido por ella, es sin duda el personaje que mas cariño le he agarrado sin dejar de lado al resto de la familia Fisher, que con los hermanos Fisher, forman un elenco portentoso que no puedo esperar por ver mas de ellos, porque la serie se toma en serio cuando quiere y cuando relaja te relaja con ella, nada que esta intente termina en un termino medio y llámenme loco, pero para mi eso es todo un éxito.

A funny and original tv series

I've been binge watching all seasons about 6 episodes per day because of the current pandemic. Season 1 was excellent, great character development, drama and hilarious situations. My favorite is Freddy Rodriguez, he cracks me up... his role is a far cry from his current role on "Bull". The depictions of Nate and David's drug episodes were absolutely hilarious because they were pretty spot on. Unfortunately after seasons 1 & 2 there was a sharp drop off as season 3 became boring and uneventful.

Truly unique and original with some outstanding acting from start to finish.

The first season is the best season of the series. This season is as dark and witty as you would expect from Alan Ball's stellar writing. The pilot, arguably the best episode in the series, introduces us to a family that you will grow to love and hate through the series. The three children, Peter Krause, Michael C.Hall, and Lauren Ambrose are all fantastic. Each person deserves their own awards.
See Details