Smash
(2012)
What to know
Critics Consensus
Dynamic showstoppers and a unique take on the show business industry make Smash a must-see adult program. Read critic reviews
Where to watch
Buy
Buy
Buy
You might also like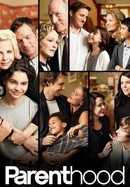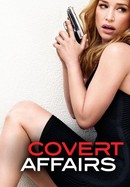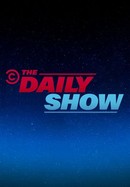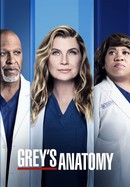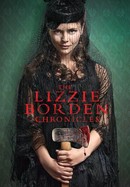 The Lizzie Borden Chronicles
Rate And Review
Tv Season Info
Genres:

Drama, Music

Network:

NBC

Premiere Date:

Feb 6, 2012

Executive producers: Steven Spielberg, Craig Zadan, Neil Meron, Darryl Frank, Justin Falvey, Marc Shaiman, Scott Wittman, Theresa Rebeck, David Marshall Grant
News & Interviews for Smash
Audience Reviews for Smash: Season 1
I really enjoyed this season. As a musical theatre person myself, I found the songs very enjoyable. The only major problem I had with the show is that, while it sheds a very positive light on its gay characters, something I can always appreciate, all of the straight men are either generally unlikeable or do something stupid in the end that permanently ruins their character, and all the girls, likable or unlikable, are straight. It's a little questionable, but ultimately not enough to weigh the season down. The show does suffer from one major plot hole, however, that most viewers will not notice, but that I personally can't stand, and that is that the characters in the show-within-a-show are made unnecessarily vocally challenging. Marilyn can't go a single song without belting, and Joe Damagio goes between hitting bass notes in History Is Made At Night and belting out a completely avoidable high A in Lexington and 52nd Street. Still, this is a nitpick at most. Great show!

Oof, if it weren't for amazing songs, this would've been atrocious. It seemed "Smash" didn't relate to a big Broadway hit, but rather in reference to how many times people randomly slept with each other. It was apparent no one in the writer's room knew how to create drama other than people cheating on each other. It got stale about 5 episodes in and there were still 12 episodes after that. Also, I thought it was funny and telling that a portion of this show is about a "star" being put above the show when that's exactly what they tried to do with McPhee. Yes, she's talented. Yes, she had the most name recognition, but anyone thinking she was better fitted for the role of Marilyn over Hilty is blind, deaf, and dumb. Plus, can this also be the last time the trope of one person being more talented than everyone around them ends. As I suffered through this, there was no way anyone could tell me Karen was a better performer than Ivy and having that notion shoved down my throat made this all the more terrible.

UNA IDEA INTERESANTE Y ÚNICA, UN CAST PERFECTO Y MÚSICA ALUCINANTE. HACÍAN DE SMASH UNA SERIE DIFERENTE Y CON UN CONCEPTO ÚNICO.

Some actors give better performances than others, but over all this show is a must-see if you like musicals. The music is very memorable, and the powerful scenes are worth the occasional plot-bump.

Although this show has your basic, over-the-top drama, the cast is super talented and pulls it off quite well. You have the superstar voice of Megan Hilty belting out original songs written just for this show, and you have oscar winner Anejlica Huston, and TV star Debra Messing, stealing just about every scene. Some of the subplots can become fluffy, but you will not find another show that portrays Broadway quite as well as this one. Musical fans, this is a must-watch!

It's a musical show and the best thing about it are the music and the singing that goes along with them.

Smash's first season integrated a fresh perspective for television. The incredible ensemble created vibrant numbers that captivated its audience. Very great first season!!!!!
See Details