South Park: Season 19
(2015)
Where to watch
Buy from $1.99
Buy from $1.99
Subscription
Buy from $1.99
You might also like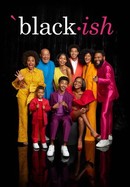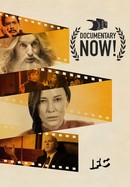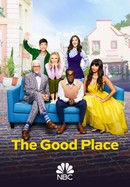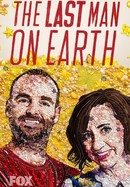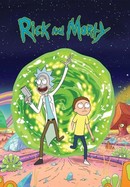 Rate And Review
South Park: Season 19 Photos
News & Interviews for South Park: Season 19
Audience Reviews for South Park: Season 19
Oh man serialized South Park is on another level of great!

A great season with some great episodes like, Stunning and Brave, The City Part of Town, and You're Not Yelping.

Funny rude too good and crazy

Not funny compared to the previous seasons, I'm really disappointed.

PC Principal is almost everything I hate in PC culture!

Season 19 is even worse than its predecessor when it comes to continuity. Whereas the previous season only had a couple of subplots continuing and feeling connected, this one is all one giant, epic, fully connected storyline and although that's admirable, I don't like it as it led to an obsession with just one subject matter (political correctness) and it left no room for traditional humor. "Stunning and Brave" Is an okay episode introducing PC Principal but I felt Eric Cartman could have been handled better. "Where My Country Gone?" Is a really good episode with Mr. Garrison being absolutely hilarious and great in this one with his song and impersonating Donald Trump. "The City Part of Town" Is a really weak episode it's just really unfunny and those live-action commercial segments just became really annoying. "You're Not yelping" Is a great episode about how everyone nowadays deems himself a worthy critic and has a high opinion of him/herself it's just so painfully relevant while simultaneously being laugh out loud funny throughout with one of the most amazing song in the end. "Safe Space" Is another great episode, the safe space subject matter is very important for today's society and I loved how it was portrayed in a realistic fashion, having both positive and negative aspects about it. And Randy's subplot here is so clever and laugh out loud funny. "Tweek X Craig" Is the most beautiful South Park episode of all time visually. It's animation is just superb. It's also a very funny episode with a lot of good moments emotionally, also I really like Craig so any episodes starring this character are a really good thing to me. "Naughty Ninjas" has some great moments with the boys and I liked Officer Barbrady quite a bit here, but the fusion of these two subplots isn't the greatest and the episode frankly felt too repetitive and, as is the case with the entire season, the emphasis is too much on satire instead of good humor. "Sponsored Content, Truth and Advertising, PC Principal Final Justice" easily the worst trilogy in South Park history, it's annoying, way too rushed and so weakly edited that you just stop caring about the story it's trying to tell, but the worst part is that it's never once funny I never laughed once and on a show like South Park which has made me laugh so much and is one of the funniest shows of all time that is just a shame. Season 19's handling of PC culture was excellent but it became obsessed with that subject matter to the point of being repetitive. It is a season obsessed with relevance and continuity and it rarely delivers great humor. PC Principal does have some good moments, but is mostly an annoying new character. the season does have some great episodes like 2, 4, 5 and 6 but most of the other episodes are just ok or frankly boring, the entire season and continuity in general is just not funny and entertaining enough but overall I do feel like this season is a slight improvement over season 18. Best Episode: "Tweek X Craig" Worst Episode: "Sponsored Content, Truth And Advertising, PC Principal Final Justice" Trilogy

Spot on social commentary, great new character additions, and a newly implemented over-arching storyline. Season 19 is quite possibly the best, most consistently funny season of South Park to date. 5/5 stars

Not sure how this has such good reviews. This is long, drawn out, overexaggerated, reaching too hard, idk, its just awful, not like classic south park at all. I watched season 20 before season 19 and season 20 was a lot better, but god season 19 was awful to watch, wasn't the least bit funny or humorous other than Mr. Garrison impersonating trump. Besides that, it was super corny and lame.