South Park: Season 22
(2018)
Where to watch
Buy from $1.99
Buy from $1.99
Subscription
Buy from $1.99
You might also like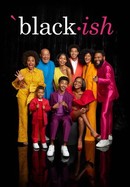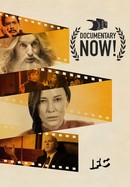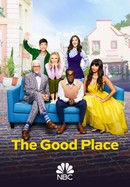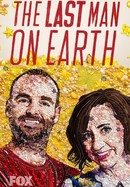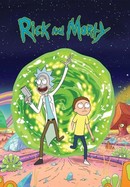 Rate And Review
South Park: Season 22 Photos
News & Interviews for South Park: Season 22
Audience Reviews for South Park: Season 22
I have only lovely things to say about this season!

Not that good, but it did introduce Tegridy Farms.

The Amazing thing is that the season was funny

Just what a show i mean its rude but amazing

kinda feels like they lost they touch

I have never laughed so hard because of comedy deprived from politics, mockery and other life issues before. I like how you keep the show 'homemade'.

An excellent succinct season that had a powerful message and a happy ending with laughs all along the way. So much integrity 😁

Season 22 Is an improvement over the past 4 seasons but remains hit or miss with some really good episodes but also unfortunately some stinkers. "Dead Kids" is terrific, Eric Cartman and Randy Marsh are so good here, Cartman's frustration about Black Panther being so popular and Randy's sadness over Sharon's supposed menopause are really funny. "A Boy and a Priest" is solid but a much less funny version of so many better episodes about this subject matter that we'd gotten before. "The Problem with a Poo" It's very nice seeing Mr.Hankey back and he has some really funny things to say, but the other subplot about PC Principal and Strong Woman having PC babies together isn't all that funny to me. "Tegridy Farms" Is excellent. Everything here is great from Randy's farm and the boys to Towelie who for the first time ever isn't an annoying character that ruins the episodes and of course the comments and jokes about vaping are so funny here. "The Scoots" is okay but could've been much funnier but still it has a very strong use of Mr. Mackey and Kenny and some good jokes. I also really like the story it almost felt like classic South Park. "Time To Get Cereal, Nobody Got Cereal" this two-parter is really funny with the return of Al Gore who steals the show per usual due to many hilarious one-liners, a terrific use of Satan himself who also returned thankfully, a well crafted, intricate storyline and many great jokes that really worked and it also has an apology from Parker and Stone to Al Gore about the climate change/global warming and a fantastic metaphor about how we all put the problem of destroying the planet aside for future generations to think about. It's a smart and needed story. "Buddha Box" isn't all that funny to me and it's central theme could've been handled so much better also PC Principal and strong woman are back again and I really don't like these characters and PC babies just aren't that funny to me. "Unfulfilled" has a way too big of an emphasis on politics instead of storytelling and humor but Jeff Bezos is hilarious. "Bike Parade" is better with Randy and Towelie continuing to bring the goods as their Tegridy Weed delivered at your door is a great concept and Santa Claus makes a very welcome appearance asking about Mr. Hankey and that amazing exit line was an absolute highlight of the season. But still this story is overly serious and again overly concerned with American culture. So in the end South Park Season 22 is the best since 17 with Tegridy Farms and Al Gore but it still has it's weak episodes and is again a season that I would rank near the bottom unfortunately. Best Episode: "Tegridy Farms" Worst Episode: "Buddha Box"

They let politics take over their show and now its unwatchable. I don't know how the DNC managed to pay these guys off but they effectively forced a whole generation of man-children to put childish things behind them. I think that was exactly the opposite of what they were trying to do.. which was use their influence to take control of their viewers political stance. I hope history remembers the good seasons and not this leftist communist brainwashing.