Star Wars Rebels: Season 4
(2017 - 2018)
You might also like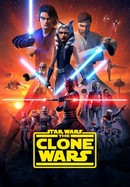 Star Wars: The Clone Wars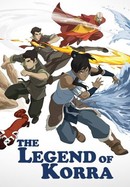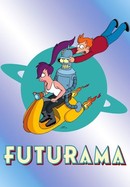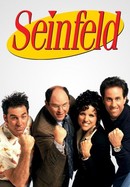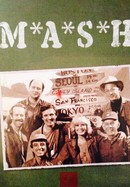 Rate And Review
Star Wars Rebels: Season 4 Photos
News & Interviews for Star Wars Rebels: Season 4
Audience Reviews for Star Wars Rebels: Season 4
The best and final season wich is worth it after watching the previous ones.

A arte é ruim e as cenas de batalha deixam a desejar pela tremenda infantilidade. Eu gostei dos lobos, mas me irritei com as baleias voadoras. Apesar disso a trama é boa e gostei do desenvolvimento dos personagens. O sacrifício de Kanan me fez chorar porque foi o melhor personagem da série, e ver o velho Ben foi nostálgico e maravilhoso. Também gostei de toda a trama com os Mandalorianos.

Absolutely incredible storytelling

Boba Fett show? WHY? I'd have LOVED a Sabine show. These characters grow on you... except fake Chewie. But I really got into this show. Who I'd want in a stand alone is Sabine. Anything not in the Disney Sequel time (when Star Wars Died) is fine by me! If you've not seen these series, add it to the list!

The best Star Wars has to offer in terms of storytelling.

A great ending to a great series. I'm looking forward to see where the star wars franchise will develop the ending of star wars rebels.

A fantastic ending to Rebels in every possible way. Throughout the entire show, I've come to love the main characters such as Ezra and Sabine so this is a very fitting, open-ended finale for them and I'm very excited to see where they take this series next. Thrawn was absolutely amazing this season and was a very good adversary to the determined Ghost Crew, and this season has some of the best moments of the entire show. Easily my favorite SW media out there and all of the characters from this show rank very highly on my favorites list. Especially Ezra. Hope to see him again soon. I recommend this show to everybody who is in need of some great SW content because, alongside TCW, this is some of the best SW possible and this season solidified Ezra becoming my favorite SW character too.

Season 4 has the best moments for the core characters of Rebels- it maintains connections to CW & the episodes, and once again those were the highlights for me. But still this season is where the Rebels characters (Ezra, Kanan, Hera) stand out the most on their own terms. As with all seasons of Rebels I only watched a select few of the highest rated episodes, which were solid television, but it still remains a pretty minor entree in the Star Wars Universe

The final season is awesome!

This was a good final season, but the ending was somewhat unsatisfying. Overall It has a good story with fun action and I would recommend it.