Where to watch
Buy
Buy
Buy
You might also like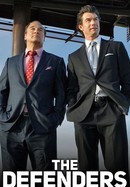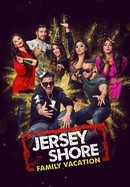 Jersey Shore: Family Vacation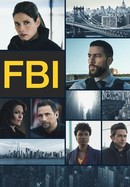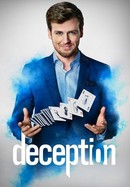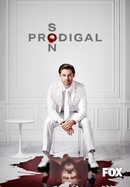 Rate And Review
Stumptown: Season 1 Videos
Stumptown: Season 1 Photos
News & Interviews for Stumptown
Audience Reviews for Stumptown: Season 1
Dex is wonderful. I love the character and how the actress plays it. Strong punching, not listening female characters, more of them please. I love the fight scenes, they are so funny. Especially because of the music, which goes wonderfully with it. And the insight into the life of the tribal people was also very interesting for me. I really hope that somehow there will be a second season.

I actually enjoyed the first season despite... well, all the things... One thing that i don't like is the fighting scenes. Kids in a primary school could put a more realistic fight than them. And besides that, It is supposed Dex was a Marine, but everyone kick her ass in every fight and she is like batman, never carrying a gun despite the dangerous nature of his job...

Heartbroken this got cancelled! I loved seeing Cobie Smulders as a lead, and loved the storylines. Really miss this show. Bring back Season 2!

The storyline does not go with the writing or the acting it is all over the place the character is a slut, a drunk and seems to have mental health issues none of these would make it possible to be a PI and how she got her license was a joke. This was a show where you tried to be P/C and it ended up going to far with the P/C you took everything bad from a PI and did not leave her with any redeeming qualities at all. You just couldn't make a normal woman who has the military background and the ability to be a PI You know America the majority of it can't stand this P/C crap and if you put out a good movie about a woman private investigator we would watch it but not this crap. Your suppose to think this could be real and in no world would anything like this be real or possible another junk P/C show doomed to 1 to 3 seasons at the most and will be a trivia question some day.

I love this show because it's story is based in Portland and gives another experience of everyday American life that includes working with everyday folks and tribal folks. There just isn't anything out there that shows such a realistic view of American Indians every day living and melding into the melting pot that is America. I think people just didn't know about it because if they had it would not have been canceled. I hope someone else picks it up!

I love Dex on Stumptown she's amazing I'm so pump see season 2 everyone !!😀😀😎😎

Entertaining, but it tends to struggle when it drifts away from Cobie Smulders and into the supporting staff's subplots.

Very refreshing! Great mix of comedy and action. Love all the characters!

not worth wasting your time

This show is a must watch! It will keep you on the edge of your seat from start to finish!
See Details