Where to watch
Buy
Subscription
Subscription
Buy
You might also like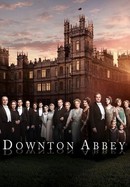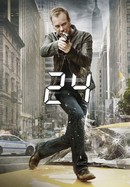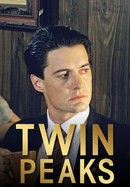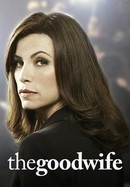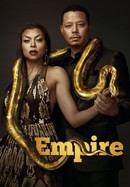 Rate And Review
News & Interviews for Suits
Audience Reviews for Suits: Season 2
Absolutely loved the series. I fell in love with the unique personalities of Harvey Spector, Mike Ross, Jessica Pearson and Luis Litt :)

Suits gets more interesting from this season.

Season1 was ok but after watching most of season 2 I am becoming tired of the corruption and lying going on. Hopefully it will get better in further seasons.

Like the season before it they double down on everything from the movie and tv show quotes to the high stakes cases in each episode. As well as giving us a top tier antagonist in Daniel Hardman who is absolutely relentless in his enjoyment of taking back his firm. Motives are clear and the writing is excellent. The tension of mike's secret builds as another character discovers his fraud and the back and forth between Harvey Louis Donna and Jessica locks in with such a familiarity that you genuinely believe these are real people who have been around each other in an office setting for years. One of the best things suits does is it's flash back sequences to fill in the audience on a plot thread they are currently digesting as they are quick meaningful glances into characters past without slowing down the present storyline.

The introduction of Daniel Hardman this season gave suits its first proper antagonist. And I must say, it brings a smile on my face. Our protagonists are finally set in stone and a true battle for the firm begins then. This season has a different yet appropriate feel for the show as it shows show the directors and showrunners know how to organically keep the narrative driven show on its heels.

season 2 was good the plot twists, the drama, and betrayal and bring in hardman really shake things up

An improvement on S1, which is rather tremendous. Gabriel Macht continues to dazzle as Harvey, he is truly a joy to watch. Patrick J. Adams is terrific again, while Rick Hoffman steps up big this season with a few top performances. Gina Torres and David Costabile are also brilliant here.

I remember myself watching the final episode of the season like it was yesterday. well, it was 1 week ago. In this week I also finished seasons 3 and 4, but I think none of them got me into the series like 2. Maybe 4 did, but 2 sure is amazing. the series is really starting and the season beats season 1 in everything. I've watched a lot of TV shows and in most of them season 1 was the best season because it's hard to beat the first season, but here s1 is the least good season. It's just showing how much "Suits" is an High quality series.

The drama increases tenfold, Mike is unprofessional and honestly should have been fired by episode 11. Harvey has zero reason to keep him on even if he cares about the guy.
See Details