Where to watch
Buy
Subscription
Subscription
Buy
You might also like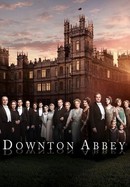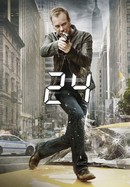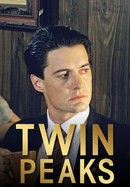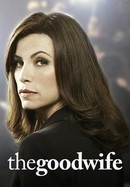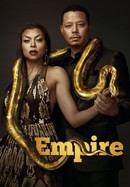 Rate And Review
Audience Reviews for Suits: Season 8
I miss Rachel and Mike!!!!!

Another top programmed got woked just about watchable season 8 , samantha awful so unlikeable as a character

I enjoyed it. I didn't know if they were going to be able to keep it going after the departure of the wunderkind and the now Princess from the show. They filled in the cast with Dule Hill and Katherine Heigl, which ended up working out just fine. The story remains interesting. I look forward to the ninth and final season.

I use to love this show, I've watched it since day 1. Then season 8 happened, every episode someone mentioned how they want their name on the wall or I am COO, its like Jessica says lawyers are nothing more than power-hungry bottom feeders. That's what this season was all about how wears the biggers shoes and who name is on the wall. I am truly disappointed. I struggled to tried to finish the season, I kept giving it the benefit of the doubt and hoping maybe the next episode would be better.

Until Season 7, I loved it. After Mike's exit, Harvey character lost the swagger. Donna was not Donna anymore. Loius and Sheila romance was annoying. Watching Katherina Heigl Botoxed face was an horror in itself.. Overall very disappointing..

how can such a great show lose its entire charme as soon as one of the characters is forced out of the series? Once the duo Mike/Harvey is gone, you realise there would have been show at all without their witty and arrogant dialogues filling the show.

much better than last season and hegil character is a breath of fresh air and some of the drama is getting much better

Loved it then mike left..... Stopped watching after the 3rd episode of season 8. I liked it because of Mike, its 2 amd half men all over again

S8 of 'Suits' is second-bottom of my overall ranking (pre-S9), but it eventually turns into an extremely satisfactory season; especially its conclusion. The departures of Meghan Markle and, particularly, Patrick J. Adams are certainly felt, it isn't as enjoyable without those two. With that said, Dulé Hill and Katherine Heigl eventually warm their ways in and have become characters I'm invested enough in. I could've done without the parts of S8 involving Jake Epstein and Amanda Schull, despite actually wanting to see the latter more at the forefront of the show.

It's been a good ride but once you hear the word patriarchy, you know the end is nigh.
See Details