Supergirl: Season 4
(2018 - 2019)
You might also like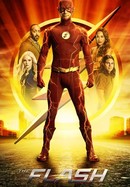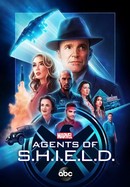 Marvel's Agents of S.H.I.E.L.D.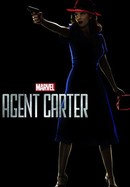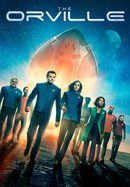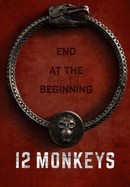 Rate And Review
Supergirl: Season 4 Videos
Supergirl: Season 4 Photos
News & Interviews for Supergirl: Season 4
Audience Reviews for Supergirl: Season 4
Lost me at blonde girl breaks into US war-ship in the middle of the ocean and fires missile

This series began really well with a strong female character in the lead and other strong female characters in support roles. Calista Flockhart never disappoints and her Kat Grant was absolutely brilliant with a cold exterior and multi-layered character beneath. It was so good to have a female superhero which, at the time oof the Pilot Arrowverse did not yet have. Sadly the writers decided to stick it to women and undetmine us under the guise of progressive politically correct wokeness. Hint: kicking women in the guts is not progressive. Nia Nal could have been introduced as a strong, independent trans character with a full history and whole personality but instead was given a female only biological lineage. Utterly ridiculous and insulting to women. Next they'll write in a pregnant trans super hero! Even in the superhero world of comics there are lines you don't cross and basic believability is required in the non-super parts of the storyline. Besides that, there's never a need to put down, belittle and be hateful toward women in order to raise up, honour and give visibility to any other group. I'll not be spending my money on future seasins of this show vut instead be putting it into shows that don't insult my intelligence and all women.

It's the best Super Girl season. It took a big leap in quality! The characters were well introduced, with highlights for the antagonists. The plot, this time, is serious. despite the series taking place in a world of aliens living among humans. It is a "slightly more realistic" and more current plot, as far as possible, making a direct criticism of xenophobia, among other themes, such as the 4th ´power, corruption, among others. The series also has some twists and turns, and that's great! Even though the ending had the impression of being built in a hurry, it is worth checking out. In addition, the series shows good fight scenes (especially Brainiac 5 fight scenes) and a great soundtrack. This season has fun and holds you from start to finish, with "fillers" needed and few boring fillers. Unfortunately, some parts of the story are triggered by events from the past seasons which makes it necessary to watch at least some previous season of the series, which are not so good. The 1st season may be interesting to get to know the protagonist better and perhaps to create a certain affinity.

You can never take a professional critic for this website seriously. They are agenda driven. The show was really good the first season. I would have never watched the rest if not for covid and nothing on real tv.

Extremely bad and lazy writing and very mediocre acting. Nothing here makes sense.

Terrible writing and acting

Loved the first 3 seasons, however, the show is now promoting social justice issues and is the poorer for it. Such a shame this once great series has decided to go down this route :(

There are some story elements that don't pay off this year but the new Lex brings a lot to the fun show.