Supernatural: Season 12
(2016 - 2017)
Where to watch
Buy from $1.99
Subscription
Buy from $1.99
Buy from $1.99
You might also like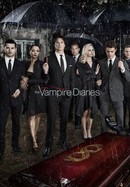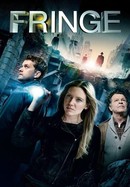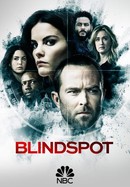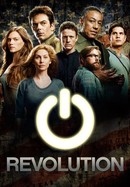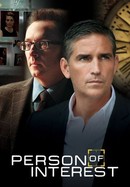 Rate And Review
Supernatural: Season 12 Photos
News & Interviews for Supernatural: Season 12
Audience Reviews for Supernatural: Season 12
Who is this new nonsensical woman they're introducing? You really think anyone is gonna care about this person after the likes of demons, angels and gods? It should've been over last season

The stakes are high enough to make this one of the better seasons.

Catching up with the show before the conclusion. This season recaptures some of the season 5 magic. The show has been lost in the demons and angels storyline for quite some time, but it finally appears to be leading somewhere. 01/07/2019

The storytelling still remains absorbing and keeps itself on a constant motion for seasons to come.

A fantastic show with dynamic plot lines with spins on well known urban legends and spooks... From the first season, the chemistry between the characters & actors has been refreshing and believable; this is truly one of those shows that has the fuel to last for years to come! Great work from the cast & crew!!!

A letdown from the last season, Season 12 of Supernatural scrambles to cobble together a story and ends up coming up with a pretty good one (not great but good). Sam and Dean struggle to reconnect with their estranged mother who's returned from the beyond, and their relationship is further strained when she joins the British Men of Letters who have come to America seeking to form a partnership with American hunters; meanwhile Lucifer is on the loose and fathers a Nephilim that has the potential to bring about a new apocalypse. Unfortunately the new additions to the mythology cause some problems, particularly in regard to the Mary Winchester and Lucifer characters. Still, on the whole more is gained than is lost. And both Mark Pellegrino and Samantha Smith return to reprise their characters and deliver strong performances. While it starts out rather weak, Season 12 of Supernatural develops some interesting plot threads that hold a lot of promise for the future.

OMG THE BEST SHOW EVER!!!!!

seasons 12 and 13 not watchable. no story line, no direction, a ship without a captain, flogging a dead horse by introducing, all the old characters. for a series that produced 288 ORIGINAL and different episodes these two seasons are very DISAPPOINTING. this season introduces a character that should never have been introduced into the story. omg what where the writers thinking. thank goodness dean winchester is still in it and keeps me watching ..apart from the occasional good episode the main story line is boring, repetitive and tiring. nothing much supernatural about this season.....

it never stops being good. I've been watching since the beginning & although there's been some weak episodes, and weak characters (Mary, just die already), it still feels fresh and exciting for most episodes. sam and dean never fail, and the sense of humour helps. castiel and crowley are bonuses!