Supernatural: Season 13
(2017 - 2018)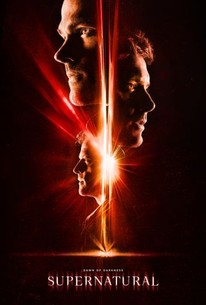 Rate And Review
Supernatural: Season 13 Videos
Supernatural: Season 13 Photos
Tv Season Info
Season 13 of this drama series continues on the journey of the Winchester brothers, Sam (Jared Padalecki) and Dean (Jensen Ackles). Lucifer (Marc Pellegrino) returns once again, and along with him comes surprising news: the devil is expecting a child. Now, Sam and Dean must tackle this complicated situation, dealing with a creature of extraordinary powers - while also facing with all sorts of other threats along the way.
News & Interviews for Supernatural: Season 13
Audience Reviews for Supernatural: Season 13
The show has shown its age but it is still a fun ride. Great casting and a strong focus on banter and humour. The biggest issue is the long running demon and angel plot line after season 5. This is a back to basics plot and it works. 10/07/2019

The leftist propaganda started to infect this series, thus its fun. Used to be the best show around. Disgusted by the producers and cast

♦️ Season 13, Episode 16 ♦️ The famous Scoobynatural episode. Turn the brothers into cartoon characters. Guess who hits on Daphne? ♦️

It has all become extremely predictable.

I LOVE THESE GUYS. great content! seen it many times over!

Of course, the drama and action hold front seats, but the brilliant comedy in this season was some of the best Eric Kripke and the team have done so far. Scoobynatural holds as the best of the season and one of the best of the series, bringing back past statements made by Dean about his love for Scooby-Doo to a complete circle, not to mention the excellent production quality of the episode.

Hang around for the drama, but the humor is the best part. If every episode was as good as 'Scoobynatural', this would easily be the best show on network television!

I'm loyal to Supernatural, so even though I haven't liked the last few seasons, I still watched this. While it had it's moments, I hated the alternate universe storyline and thought the main plot points were completely unoriginal.

The show was promising but I had to stop watching because my bf said dean's face is too clean

A long overdue return to form. Seasons 9-12 were often hit and miss, but overall entertaining, whereas season 13 sees Supernatural recapture its former glory. There isn't a single bad episode or one mis-step, and some much loved fan favourites make a welcome return, not a minute too soon.