The West Wing: Season 1
(1999 - 2000)
Where to watch
Buy from $1.99
Buy from $1.99
Subscription
Buy from $1.99
You might also like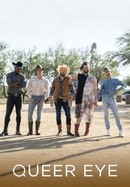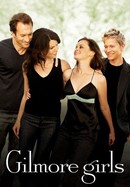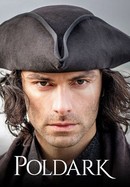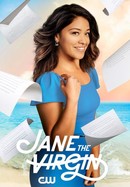 Rate And Review
The West Wing: Season 1 Photos
Audience Reviews for The West Wing: Season 1
Satisfying television with heart and intelligence

Excellent cast. It was an idealized view of what apparently Hollywood thinks that Democrat politicians are, which is not based in reality that the last few years have clearly revealed. It seems kind of bland because of that since real life political drama is far more exciting.

Although I am a great fan of Aaron Sorkin, and I know this was the TV series who made it famous, and despite I appreciate the accute dialogs, the episodes look so light to me, maybe because they lack of conflict in this too idealistic vision of the politics. At the moment, I have seen 5 episodes, and I don't know if I would see any more.

Some of the best TV every written or produced. The pilot alone sets a very high bar, and by the 5th episode, you know this is gonna be awesome.

As a Republican: Aaron Sorkin is a literary genius, and i'll watch anything this man shells out. On his worst day, he is at a lot of peoples best days.

dramatic propaganda about far left democrats in the only universe in which their policies actually work--the land of make believe. Masturbatory propaganda one would only expect from a totalitarian regime..

Sharp and witty, but still able to carry emotion

It is unusual that I score something so high, especially a piece of television. But in this first season of the West Wing, Aaron Sorkin has created a truly outstanding political drama. As with any television programme, a few episodes are needed for the West Wing to find its feet; but, once it does, my God, this show delivers. Telling the tale of Democrat, Jed Bartlet's fictional White House, The West Wing is a delightfully fast-paced, intellectual (yet not pompously so) and frenetic show, tackling contemporary American politics head on, as well as establishing and developing on an interesting, likeable and compatible cast of characters. Rare is to see a television season without a duff episode, but this first season of the Emmy-winning drama jumps this hurdle with ease providing a plot that stretches over the season with delightful single episode narratives in between. The season finale is also exceptional, heart-wrenching and dramatic. The season finds its real strength, however in its cast. With the exception of Moira Kelly's Mandy Hampton (who Sorkin realised was a non-character and dropped after this season), the show's cast work very well together as an ensemble, helping to enhance the walk and talk style of the show. The whole cast are worthy of notable mentions so I must applaud them all for fear of making this review too long. The style of the show takes some getting used to, being very frenetic, yet once it is second nature it only enhances the show further, showcasing the true mania of the Bartlet administration delightfully. Sorkin's first season of The West Wing is simply fantastic; it's clever, it's funny, it's relevant. it's thoughtful and it's simply just well-written, well-directed and well-made as a whole. I can only hope that this show does not drop in quality over the next six years! Great television.

As a fan of political fare in general, I gave "The West Wing" a try because it was so highly ranked. I am a huge fan of "24" and "Homeland" and was looking for something else politically-minded to dive into. What I found, however, is that even though this is a decent show, it isn't "must see" television by any means. For a basic plot summary, "The West Wing" (at least in this first season) is the story of a new presidential administration in the White House under President Jed Bartlet (Martin Sheen). The main cast of characters includes... -Leo McGarry (John Spencer), Chief of Staff -C.J. Cregg (Allison Janney), Press Secretary -Charlie Young (Dule Hill), Personal Aid To The President -Josh Lyman (Bradley Whitford), Deputy Chief of Staff -Toby Ziegler (Richard Schiff), Communications Director -Sam Seaborn (Rob Lowe), Deputy Communications Director -Mandy Hampton (Moira Kelly), political consultant The basic format of each episode consists of a problem (or number of problems) that must be solved in the hour time-frame. The show is probably best known for its frenetic, "walk-and-talk" format as the key players pound the White House carpet back and forth. There is also always a bit of character development in each episode, with some cast members featuring more heavily into the plot during some weeks than others (classic ensemble cast). The main positive about "The West Wing"? Each week, the show presents a scenario that could indeed happen in the real world. It then portrays the way a fictional administrative (loosely Democratic in nature during this season) would handle such a situation. This is very different from the Jack Bauer or Homeland-esque style of political drama that current viewers are a bit more accustomed to. These are stories (at least so far) about "the world before terrorism", which of course makes sense considering it premiered in 1999. Why the three-star rating then? Well, unfortunately I don't consider that formula to be "must see TV", or at least not enough for me to get excited about watching it. I really got into the first 7-10 episodes, but after that my interest really started to wane (by the end of the season it had become a chore to watch). I want to say this is because the episodes "got worse", but I don't think that was the case. I actually think it was because the format didn't change enough to keep me interested. It was "the same thing" over and over again. Simply put, it is a "case of the week" procedural that just happens to take place in the White House. Maybe I'm just spoiled by the more serial aspect of TV programs in recent years, but the fact is that I lost interest in "The West Wing" very quickly. I know that it is a well-made show created with lots of care by Aaron Sorkin, but I wonder if perhaps it is more a show for its times. I could see myself coming back for the Second Season at some point, but for now I will be moving on to other fare. I would be very interested to hear the thoughts of others about how this First Season fits into the overall context of the show. Does it stay pretty much the same all the way throughout, or do they go to more plot/character arcs in subsequent campaigns?

As with most TV dramas, you need to give The West Wing some episodes in order to unfold what is at the heart of the show. What we witness is a group of people infuriated with the status quo, yet, by continuing to abide to current conditions, end up being those most responsible for why the status quo does not change. They find solace in small victories, in order to compensate for the larger losses they do their best to swallow. The Republican Party, mainstream press, congresspeople and ambassadors looking for raises, and even the Vice President are not too fond of President Bartlet (Martin Sheen), and they test how willing he is to compromise for the sake of keeping Democratic majority in Congress and a second term for his presidency. Throughout several months in the early stages of Bartlet's presidency, we get a glimpse at how trust within the primary set of staff is tested, despite everyone being very good and loyal friends. Fantastic performances from everyone, with the standout cast members certainly being Martin Sheen as President Bartlet and John Spencer as Leo McGarry, White House Chief of Staff whose impeccable dedication to his work is his saving grace for an objectively shaky personal life. Some episodes are more frivolous than others, and some can be downright preachy, but there still remains strong focus in the aforementioned themes. I have faith in the show continuing to improve upon itself.