The Blacklist: Season 5
(2017 - 2018)
You might also like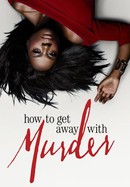 How to Get Away With Murder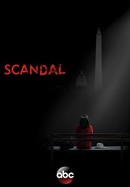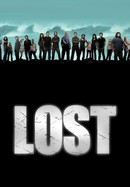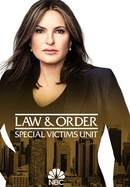 Law & Order: Special Victims Unit
Rate And Review
The Blacklist: Season 5 Photos
News & Interviews for The Blacklist: Season 5
Audience Reviews for The Blacklist: Season 5
This one was my favorite so far!

nice, i liked it. too much family stuff and too few fbi stuff

Oh my God so good!! All the shows are incredible!

Finally I know that Liz is Red's daughter. I suspected that much. Still I need to see more seasons.

It's great and keep you attention all the time.

The first arc of the seasons was exceptional and reminiscent of the best The Blacklist can be. A lovely Red/Liz relationship, some hijinks, and heart wrenching tragedy. The later part is marred by the character of Liz going over the top hateful towards Red for reasons that just don't seem that awful. But still an overall great season.

LOVE IT Shame Tom is gone tho :(

Epic cast, great writing, love it! Spade and Boone are smash hits!

This serial is one of a kind spectacle. Starting from Spader's performance on Raymond Reddington the brilliantly crafted written charismatic character which proves that there is no black or white good and evil. It is such a legendary performance that I believe not just myself but others keep coming back for this character. It is the most epic performance and character right next to Heath Ledger's joker. And now Elizabeth also joins the charismatic characters list. The actors are amazing and out of this show performances make this on of the most thrilling police crime serial. The writing is decent and immersive and has real depth. The plot proves the theory of the 'Lesser evil' and put the viewer in a shady grey moral system. It's really raw and reflects on real world problems in a weird way. The directing is decent as well but the episode suffer from real pacing issue which is the main thing holding this serial back from being in the top. It loses focus and interest in the viewers mid way through the episode plot. And this season was no different. Sadly this element has to be worked on, because it breaks the immersion with the viewer and looses entertainment value. Overall this is a very good TV series just shy of amazing.

From the get-go, I confess that it took me a full season of watching the Blacklist to see past many of the gross discrepancies between the series' world and the real world (e.g. a US executive agency arbitrarily ignoring the Constitution, Aram's hodgepodge of IT words/acronyms/phrases that are dumbed down at best and wrong at worst, how everyone knows about a FBI black site and anyone can casually walk in, etc.), but once I did, the second and third seasons were a treat. Season four took a slight downturn, but it wasn't enough to blunt my enjoyment. Season five is where the fun comes to an end. In the previous seasons, there was at least some veneer of passion behind the writing; now, it is borne out of laziness. Numerous examples can be found: - Reddington's fall from the pinnacle of the criminal underworld in season four was done well, but his climb back up to the top in season five is all payoff and no setup. Where is his character's struggle? He spent over 30 years building a criminal empire that spanned the globe, and while all of that was destroyed in the previous season, he goes from pauper living out of a motel back to his previous status as infamous super-criminal in under a year. Without any setup to the payoff, his state as a temporarily embarrassed millionaire is more like a glitch in the Matrix than a character arc and, ironically, feels cheap. - Keen's character becomes an absolute farce. I was never her biggest fan, but she had some spunk going for her and I enjoyed her character's story in previous seasons. Now, she apparently has selective amnesia and malleable morals all while wearing blinders to the monster that she becomes. If she ever went to the Olympics, she would win gold for her mental gymnastics, and all of this becomes concurrently distracting and frustrating for anyone who consistently watches the show. - Ham-fisted political messaging, virtue signaling, and dog whistling were non-existent in the first three seasons, made a small splash in season four (e.g. Samar's pay discrepancy temper tantrum in "Natalie Luca"), and now have arrived to be forced down your throat regardless of your political leanings. From mollycoddling illegal aliens ("The Kilgannon Corporation") to soft-peddling and muddying the issue of child brides ("Anna-Gracia Duerte") to laying it on thick with the US-Mexico border wall ("Pattie Sue Edwards"), it's there and in your face. Do you want a scene set in the South with an unarmed "alt-right" group of "neo-Nazi" "xenophobes" "hiding good old-fashioned fascism behind a lot of America-first doublespeak" (note: if you're unable to pull apart all four phrases and understand the ideological differences and overlaps (of which there are more of the former), you won't understand what I'm getting at) getting gunned down by Reddington while a Confederate flag hangs in the background ("Anna-Gracia Duerte")? Too bad, you poor flyover state rubes are getting it as told by coastal elites. Have a healthy bit of skepticism and some questions about global warming yet don't enjoy being called a "climate-change denier" ("Lawrence Dane Devlin")? You get where I'm going here. - *Minor* plot hole: Jennifer immediately recognizes Reddington as her father and tells him as such despite him not recognizing her after 30 years ("Ian Garvey: Conclusion") yet she becomes convinced by a DNA test given to her by Keen, someone she barely knows, that the bones belong to the real Reddington ("Sutton Ross"). Please explain that. James Spader and Harry Lennix's acting continues to be great but far from enough to keep this season above water. The series should have stopped at the end of season four.