Where to watch
Buy
Buy
Buy
You might also like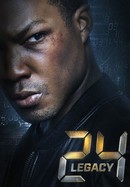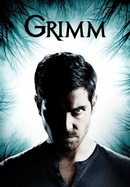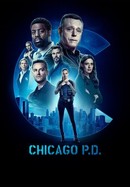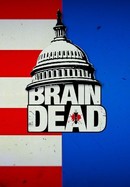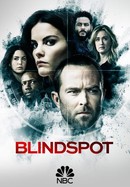 Rate And Review
The Following: Season 2 Photos
News & Interviews for The Following
Audience Reviews for The Following: Season 2
i loved season two i liked the new cult idea i think it just gives the show a new fresh air and i think that the way the story line between ryan and Clair ended was great and we all know that Clair is joe unfinished job so she was never going to be safe if she stayed and tried to make a happy life with ryan .

A big disappointment after the first series. The characters are weak or broken. The feel of it seems to be familiar but to other programs - think NCIS, or some dodgy 80s action. I really was expecting more

Another terrifying season.

These critics obviously only watched an episode or two. This had me more on edge than Dexter!

Perhaps not as good as season 1 but still a great season worth watching every second.

Suspenseful, gripping, violent, fairly surprising and featuring standout acting performances by Jessica Stroup, Valorie Curry, Sam Underwood, Kevin Bacon, Shawn Ashmore, Connie Nielsen and James Purefoy. The second season of The Following doesn't come close to reaching the levels of the superior first season but is still entertaining and enjoyable to watch even though it suffers from a couple mishaps down the road. However, I am still a fan and more than looking forward to the third season.

Eh Gads....the writing is horrible. The plot implausible and Kevin Bacon's acting is sub-standard. They writers should be shot. The essential plot is workable but the ridiculous decisions made by "Ryan" and the FBI are comical. (How may people does it take to screw in a lightbulb, I mean catch a suspect) The only redeeming thing is James Purefoy, who must be laughing all the way to the bank. Hopefully this opens doors for Purefoy so he can pursue a TRUE acting career and be offered better roles. I look forward to seeing him in a better role...SOON!

James Purefoy stars as Joe Carol, a serial killer and Kevin Bacon is Ryan Hardy, a burned out retired, alcoholic detective trying to catch him. I know that seems like a pretty simple plot idea, but this show takes some twists and turns and is actually just really twisted. Some of the scenes even disturbed me and that's saying a lot. I don't get disturbed to easily. At the beginning of the show Joe is incarcerated, but by the end of the season he is on the run and on a rampage. What makes him different from other serial killers is that e has a following, hence the title. These people will do anything for him, kill other people, kill themselves and just do some crazy things. I know it sounds crazy, but you actually kind of start to like him or at least root for him because other people he encounters end up being even worse than him, believe it or not. He meets up with a crazy chick that wants to be his serial killer bride in the second season and even gets involved in a cult lead by a bigger kook than him. I'm not sure if the show has sustaining power though. The writers are going to have to work overtime to keep it interesting because I think it would be difficult to build a whole show on just Ryan chasing Joe everywhere. I think, unless the writers can pull out some cool stuff, this concept may get old.

Crazy plot twists are not enough to keep this show from drowning in TERRIBLE writing and horribly incompetent characters. The only reason the plot can progress is because the FBI and main character are continually falling over themselves and making dumb decisions (thinly veiled as emotional turmoil) that allow the "bad guys" to escape time and time again.
See Details