The Goldbergs: Season 2
(2014 - 2015)
You might also like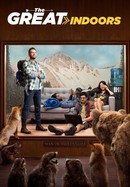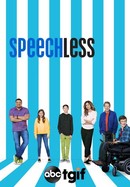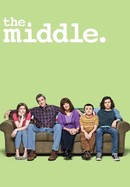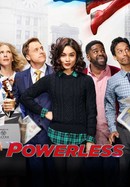 Rate And Review
The Goldbergs: Season 2 Photos
News & Interviews for The Goldbergs: Season 2
Audience Reviews for The Goldbergs: Season 2
One of the better series opening up much potential for future stories. The Goldburgs concept just works and continues to offer more!

Good laughter and made me understand life in the days

I enjoyed the first season more. It was more about focused on feel good situations and jokes. The second season is still great but it's starting to mix in too much sad parts and "life lessons" that I enjoyed not having to watch as every other show is spoon feeding me those and I stay away from them for that reason. I want to relive the happy, trouble-less parts of the 80's with this show - and have fun doing it.

"The Goldbergs" are one very dysfunctional family, but beyond all the over-the-top fighting, is a sweet love that pairs well in its 1980s setting of suburban Philadelphia.

Cringe, Cringe, and an 80's "DOCUMENTRY" this show provides anough moments to be okay.

This show is still as funny as it was in its first season and Wendi McLendon-Covey is still hilarious.

One of the best shows on TV. Hysterical!!!

I sat through this shit or I mean a "show" really high it's so fucking bad that I actually sobered up. Mind you I sat through some pretty bad movies really drunk, high or even with the munchies like Nine Lives, Trolls 2, the Room and Samurai Cop. If this can't make me laugh while high, drunk or even super hungry with the giggles, then what in the actual fuck is the worth of this so called piece of shit aka "comedy". Turn this shit off and watch something good like BoJack Horseman or Red Hot American Summer. I thought Batman v Superman was bad but holy shit this is a nightmare.

Second season of The Goldbergs does not surprise. It continues the tradition that the first season started. Being golden in its mediocrity. The Goldbergs is a series, set in the 80s which is great. People are extremely obsessed with them (from CDs to Dance Party USA). But sometimes it seems like The Goldbergs is actually FROM the 80s. I could easily picture the series being made in the multi - cam format with laugh track behind. It's a modern era Full House or Family Matters. It just isn't all that modern. That - of course - does not mean that something is wrong. The Goldbergs is still cute and innocent. But in that kind of close concept, there is not enough space for growth. There is only space for mediocrity - golden or any other kind.

It is the perfect middle between being too comedic and too serious. Always recommend it.