The Great: Season 1
(2020)
You might also like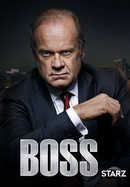 Rate And Review
The Great: Season 1 Videos
The Great: Season 1 Photos
News & Interviews for The Great: Season 1
Audience Reviews for The Great: Season 1
This series is very entertaining, funny, dark, candidly clever, and beautifully presented. That is the worst thing about it. The work has absolutely "great" treatment of drama, wit, emotion, and depth of character. Kudos writer, direction, set design, camera, actors, wardrobe and everyone else who shared in the production. At worst, good entertainment. At best, a GREAT example of what can be brought to the audience.

really fun and crazy and ridiculous-- this is not historical in the traditional sense, but it communicates the feeling of history better than many more historically "accurate" things i have seen. People have always been people, and power has always been able to create wiiiiild situations. Very engaging plotline, the set and wardrobe are INCREDIBLE, the look of the whole thing is very satisfying (composition of shots, whatnot), and quite funny. Some of it is a bit gory (though arguably cartoonishly so), so watch out for that if you're sensitive to that sort of thing.

An entertaining mix of debauchery, barbarity, power games, human fragility, and humour

I have to say Nicholas Hoult did an amazing job in this series. It's not a perfect show but I still enjoyed it.

It's watchable, but not as good as I hoped it would be. Some things were funny, some things were eyeroll material and some characters like the "sassy" maid Marial annoyed me.

The show was okay, it had some funny and witty moments but there were also some scenes where I thought "absolut drivel".

Wonderfully witty and original. The cinematography, costumes and set are pure joy to watch. The script is well written, the dialogue is clever and the actors do a great job delivering the complex feelings that the characters are feeling. One of the best shows I've seen in years! Added bonus to me that the series has pissed off racist Russians who claim it is an insult that there are black people at court - as if this isn't a historical satire with loads of creative liberties in order to deliver the main aspects of the plot that got Catherine The Great into power. I highly recommend it.

I loved this show so much, it adds a comedic and dark humor sense. And even though it isn't full historical, I really like the character. I also believe that the actors/actresses portrayed the characters really well. Can't wait for Season 2!!

It is refreshing to see a hilarious version of a historic series. Exceptional performances from the two principles, while the sets and costumes are amazing.

"The Great" lived up to its title and then some. Hoult (Czar), Fanning (German bride) and the other characters play off each other brilliantly due to top notch writing, direction, casting, and acting. Having studied World History at university both in the US and in Europe, the eccentricity of the characters and Russian outlandishness is VERY BELIEVABLE...as well as laugh out loud funny not only because of the inspired writing (with many writer's liberties, yes) but because it was the Russian monarchy's very excesses, eccentricities and disconnect from the common people that eventually led to Russia's Bolshevik Revolution with Czar Nicholas II being overthrown, similar to the overthrow of Louis XVI during the French revolution which led to Napoleon. All in all, a brilliant, brilliant show. Season 2 can't come fast enough!!