The Masked Singer: Season 1
(2019)
You might also like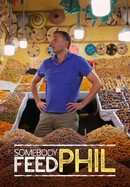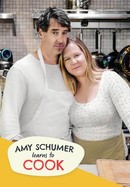 Amy Schumer Learns to Cook
The World According to Jeff Goldblum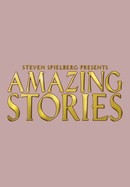 Rate And Review
The Masked Singer: Season 1 Videos
The Masked Singer: Season 1 Photos
News & Interviews for The Masked Singer: Season 1
Audience Reviews for The Masked Singer: Season 1
The first season was decent(mainly due to being different!). Then Fox figured since it was a hit they would have a season every 3 weeks. Dr. Ken isn't funny but yet he thinks his shtick is(GET NEW MATERIAL!!!!!!). The show has regressed since day 1. Also it is hard to guess who these people are, you usually have to Google them when they are revealed. The winners are clear from the beginning over half the time(LeAnn, and Kandi, wow they literally sounded the same as their actual singing!) Now we have changed hosts???????? Wow. Way to build a brand Fox.

This might be the nadir of entertainment, really could not sit through more than a few minutes.

Best part of this show is the ability to turn it off - it should remain off forever.

I really had no intention to watch this but it's surprisingly good. The judges are funny and have great chemistry. Nicole Scherzinger (Pussycat Dolls), Ken Jeong (Hangover), Jenny McCarthy (Scream 3) and sexy Robin Thicke (Blurred Lines). Its It's a little silly but it's funny, entertaining and surprising. Greek God and funny man Joel McHale (Assassination Nation) guest stars.

I believe I saw the show in the first season, and I got it. It was a competition of celebrities on stage, in masks, singing a song and we, or the panel, have fun guessing who is singing. I thought the premise was entirely too difficult. Anyways, I watched 10 minutes of the latest show last night, and I didn't understand it at all. Instead of singing the show now does this entire segment, or show, that goes behind the scenes of the singer of the night, I mean, if anyone was going to actually sing. It was so stupid and now so far off what the show is supposed to be, I didn't understand it and hated it. Never watch this show.

Over acting by the celebrity panel and the audience. Comes across fake!

Hear that sucking sound if you stumbled on to this $#!t? That's America's brains being sucked out their ears. Absolutely awful, embarrassing example of the state of today's television.

Can I see it with just the performances and results? The panel is legitimately painful to listen to.

This is so fucking strange??? I cant believe a show like this would exist. 99% of the time I can guess how good a show will do but this just blew me away when I found out people liked it. How can this be?? Guess who's singin in the bizarre costume? Wtf???

I caught this formula show just after Christmas. Whilst i admit it most certainly isn't for me, I can't help but wonder at the new depths plumbed in the making of such a brainless programme. Desperate stuff! It isn't any wonder that I refuse to watch much tv if this is the type thing that they are peddling as entertainment. What a load of crap!