The Ranch: Season 4
(2017)
Where to watch
Subscription
You might also like
Wet Hot American Summer: Ten Years Later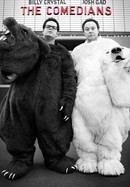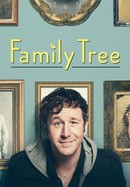 Rate And Review
The Ranch: Season 4 Photos
News & Interviews for The Ranch: Season 4
Audience Reviews for The Ranch: Season 4
I just started this season today (4/1/2021) and after 3 episodes, there is one thing that is souring me on this series. There are way too many needless arguments/fights and such focus on bad things happening. It's like bad things are being forced to happen so you can have an apology later. It's just really weird. You have all these great actors and actresses following a script that is one bad situation after another. I thought this was supposed to be a comedy. Please lighten up on all the tragedies. I'm about ready to divorce all of you for being downers.

"SU SIMPLEZA SIMPLEMENTE FUNCIONA EN MI" Aunque el reparto no sigue siendo el mismo desde la perdida de Rooster, "The Ranch" no deja de darme eso que me encanto desde la primera temporada, aunque lo unico que se aleja es el legado de Rooster.

The show never truly recovered from the loss of Danny Masterson.

Beau - sells the ranch and changes for the better to move forward with Joanne. Luke - realizes how bad Mary is for him and moves on, focusing on the ranch. Heather - growing up fast having to take care of her sister and now her mom. Colt - still the same old selfish, stupid, and downright annoying Colt as always. Zero character growth in so many seasons now for Colt. Alienating his high school sweetheart wife to the point of divorce because he can't stop being Colt. The main character of the show is the driving force for me to no longer watch it.

I loved this show until this season.. the jokes are stale and seem to be forced. The acting has really fallen off and the story line with Colt and Abby is just plain stupid. A ton of forced story lines that don't really seem to fit together. Dak Sheppard is also not a good replacement for Rooster. I am glad this once really enjoyable show is ending.

This show is now just depressing. It just hasn't been the same since they fired Danny Masterson. Had they kept him on the series could have continued past part 8, but since his death in the show, it's been about Cole's increasing downward spiral and Heather's growing drug addiction. There's just not enough levity without Rooster.

Great ending to the season, I hope the next final season isn't a sad one. Keep up the humour.

I wish Rooster was back, he was a major part of the show. Having that in mind.. this is one of the handful of shows that i cant not wait to come out, and when it does, i bench watch it that same night, start to end. If you can bring Danny back, you would make everyone's day. Already watch #7 part, and it is still amazing!!.

No Rooster no show... simple as that.

Much better than part 6. The addition of Luke Mathews (Dax Shepard) was initially jarring and he didn't seem to fit the show well but he is a great actor and they've definitely fleshed him out more and gave the audience something to connect with. While the show is obviously different for the loss of Rooster (Daniel Masterson) it seems they're back on track and I will be sad when the show comes to its inevitable conclusion.