The Red Line: Season 1
(2019)
You might also like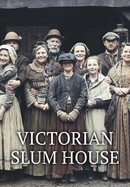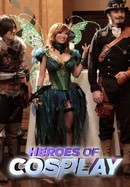 Rate And Review
The Red Line: Season 1 Photos
News & Interviews for The Red Line: Season 1
Audience Reviews for The Red Line: Season 1
There really are two ways to look at Red Line as a series: On one hand, it seems like something CBS could have streamed over its All-Access platform in terms of overall production value and content. This depth of material (even in miniseries form) isn't usually seen on the airwaves of the major networks. In that sense, Red Line is an unqualified success. On the other hand, despite a great start/setup, the final episodes really descend into a thick, almost cloying sense of "schmaltz", for lack of a better word. Very little nuance whatsoever is applied. For the basic setup, this show begins with Harrison Brennan (Corey Reynolds), who is black, witnessing a late-night gas station burglary in Chicago. When Officer Paul Evans (Noel Fisher) shows up on the scene, he immediately identifies the innocent Brennan as a threat and fatally shoots him. As a result of this cop-on-black-man violence in which Officer Evans looks to get "off the hook", Harrison's husband Daniel (Noah Wyle), daughter Jira (Aliyah Royale), and a black female candidate for city Alderman, Tia Young (Emayatzy Corinealdi), fight for justice. Along the way, a number of familial revelations and twists-and-turns are revealed that in equal parts fracture and strengthen the bonds between all parties involved. To be honest, I was initially drawn to this series by Wyle, whose work in Falling Skies really caught my eye back when that show was still airing. He is indeed great for his role here, and he and Fisher often steal the show in the acting department. I was also impressed by the setup, or the first 3-4 episodes. The show creators (Caitlin Parrish & Erica Weiss) do try to tell both sides of the very complicated story, and especially in the early goings really succeed in this task. The way this show sets up, it looks to be a really dynamic look at either side of issues that could be ripped right from current news headlines. The problem I had with Red Line, however, is that after that great setup it really seemed to devolve into a series of outrageous dramatic herrings and an almost non-stop string of contrived revelations. While I realize that is kind of the definition of televised drama, the final four or so episodes really pushed that concept into "ridiculous" for me. Every episode—and often multiple times per episode—something big (often outrageous) would happen to reinforce the core messages. In other words, there is very little nuance to Red Line, especially as it winds to a close. Instead, its messages are continually hammered home with very little time for thought or reflection. Not helping matters either is that while the show seemed to want to tell a "both sides of the story" type narrative, objectively it does not. While it may pay lip service to Evans and his "cop brethren" side of the tale, he seems to be used as much as a pawn to set up the next social issue tackled as anything else. If the writers really wanted to explore his character in-depth I believe they could have, but again this show seemed more concerned about its messages than the treatment of certain characters. The way I look at Red Line in final summation is that if one is a progressive and passionate about social issues, this is about as feel-good of a show as it gets. It's not all "sunshine and rainbows", to be sure, but the messages are ones of overwhelmingly social justice and positivity from that point of view. However, if one is drawn to really nuanced characters and plots, this one might be a bit of a disappointment, as it becomes very clear that all the characters/events are essentially pawns in the chessboard of putting the social issues front-and-center. That is how I come to my right-down-the-middle 2.5 star rating: Red Line gave me perhaps more than enough interesting/inspirational social topics, but not nearly enough crafting/nuance of those topics to make me really engage in the material beyond a "rah rah" surface level.

I haven't seen the finale yet (and won't until this weekend), but I have loved what I have seen so far. Is it preachy? Yes, but then again a lot of shows are. We, the viewers, need to examine whether or not we accept what the show is saying. For example, is the white cop racist? Some of his actions are definitely saying yes. That being said, I don't think he shot the black doctor out of racial malice. Based on what we saw in the pilot (and this may change depending on the finale), I don't think he was paying attention to what Harrison looked like. Rather, he rushed in and shot too quickly, before he had the opportunity to assess what was going on. And the same goes for many other complaints about this show. People don't seem to be willing to think critically about the show and just issue kneejerk reactions to what they hear. Is the show perfect? No. But it is also something that is entirely plausible and needs to be seen.

Great program. Hope it comes back.

This show is not afraid to tackle tough issues of the police problem and racism which If we are honest runs deep in ways we may not always be aware. This is a show that tackles many tough issues in a fair way. Plus the city I love, Chicago is shown with all its sides. Great acting!

This is a very earnest show. Lots of good intentions but it comes off as preachy and try hard. Characters fill predictable slots and much of the drama seems contrived to let each actor have their moment. It's a "stolen from the headlines" show that's just too predictable.

The Red Line is a raw, emotional, and thought provoking tv show. Necessary television. I can't wait for the next episodes.. Very inclusive and talented cast. Love it

This series is so important because it addresses some very uncomfortable subjects: gay-marriage, adoption, hate crimes and its effects on the families that suffer under this pall: even in urban areas. There are some brave people on CBS to place this in the same time-slot (after '60 Minutes') as 'God Friended Me' which may be 'feel good' but does not address these really uncomfortable issues. It's about time.